Technology Toolbox
Answer Tech is a web portal and mobile app store from WinField that combines agronomic decision-support and management apps in one toolbox.  

Enabled by Data Silo, a cloud-based system, agronomists can securely store and manage farmers' data, which includes agronomic and weather information offered through Climate Pro. Available in 2015, Climate Pro will be powered by proprietary data, such as plant nutrition information from the WinField NutriSolutions 360° System, spray application guidance from the Spray Analysis System and product performance details from the Answer Plot Program. 

"Working with The Climate Corporation incorporates a couple of pieces of the puzzle that WinField was missing: data science and weather," says Dave Gebhardt, WinField director of agronomic data and technology.

Using agronomic data backed by hyper-local weather monitoring, agronomic data modeling and high-resolution weather simulations from The Climate Corporation, Climate Pro will offer decision-support tools called "advisors" and product performance insights using WinField data.
---
Next Generation Autosteer
Outback Guidance introduces three precision autosteer systems. Two are being unveiled from AgJunction's eDrive autosteer series: the eDriveXD, which offers decimeter accuracy, and the eDriveXC with centimeter accuracy. eDriveX products are compatible with numerous tractor, sprayer, spreader and combine brands through hydraulic or electric steer interfaces.

The third precision autosteer system—eDriveESI—offers accurate automated steering performance. eDriveESI can be combined with the eDriveXD or eDriveXC units to provide the desired level of decimeter or centimeter accuracy by replacing the existing steering wheel.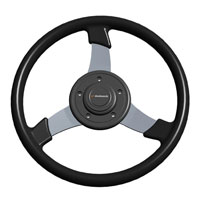 Whether used with a hydraulic interface, eDriveESI electric system or a preinstalled steer-ready system, eDriveX systems use eTurns, an optional autoturn solution. "While eDriveXD offers ample accuracy for tillage, spraying and harvesting, eDriveXC provides the repeatability, rapid line acquisition and sub-inch accuracy needed for precision placement of nutrients, planting and harvesting bedded or specialty crops," says Mike Bannister, Outback Guidance product manager. 

In addition, eDriveXC is also adept at other applications that require a high degree of pass-to-pass accuracy or year-to-year repeatability.

In most cases, the electric steering wheel and model-specific instructions that are included with the eDriveESI reduces installation time to about two hours. The system also provides reverse operation and is transferable between machines to further reduce operating costs and driver fatigue.
---
Crop Management Boost
Iteris Inc. and Satshot Inc. are uniting to provide multispectral images for assessing crop growth and deficiencies.
Iteris' ClearPath Ag weather content system will be incorporated into Satshot's mapping and remote sensing imagery system. Farmers can use the high-resolution, field-level ClearPath Ag platform to identify crop issues through geo-referenced imagery. In addition, Iteris will integrate Satshot crop imagery into ClearPath Ag to boost compliance reporting, irrigation forecasting and yield optimization.

"Our solutions provide hyper-local weather information for real-time decision-making that will help maximizecrop yields while minimizing risk and input costs," says Tom Blair, Iteris senior vice president of iPerform.
---
Cloud-Based Expansion
A firmware update to the Ag Leader Integra display adds increased functionality to the AgFiniti cloud-based platform. A new feature includes the ability to wirelessly transfer Smart Report files to AgFiniti and share through email or other AgFiniti options. In addition, AgFiniti now accommodates advanced search functions, such as filtering based on date or time and farmer or field.