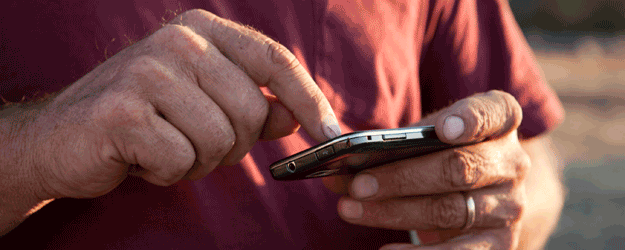 It was great statistician W. Edwards Deming who said, "You can't manage what you don't measure." 

This year, California experienced the worst drought in history followed by an unusually hot summer. Yet our cows have maintained a relatively high level of production and good health. We know this because we are able to measure results.
Dairies have access to all kinds of technology to help manage cow comfort. Activity monitors, rumination monitors, pedometers and milk meters are just a few. There is also the good, old-fashioned technique of looking at the cows. A few mobile apps can make managing cow comfort a snap. 
Heat stress has the greatest impact on cows. ThermalAid, an app created by the University of Missouri for iOS and Android platforms, uses local weather data and the Temperature Humidity Index (THI) to monitor heat stress.  The app uses a color scale of green, yellow, orange and red to indicate a herd's risk and offers farmers corrective actions. 

There is also a feature to determine the actual stress level of individual animals. Take your phone to the corral and find a few cows with different breathing patterns. Push the timer button, count 10 breaths and then push the button again. The app shows the number of breaths per minute and indicates the severity of her stress with a color.
Lameness is another production factor to monitor. There are many causes of lameness, including diet, poor coral conditions and heat. This is an area where we depend on our employees to find and sort out animals with problems. 

The University of Wisconsin's Locomotion Scorer app is the tool we use to train employees and measure lameness in our herd. The app shows pictures and videos of cows walking next to the scores of one to five. As cows walk out of the barn, we compare their gait to the videos and score them on the app. At the end of the pen, the app charts the results. 

Mobile apps can be an effective tool in any management system. But don't forget, Deming also said "The most important things cannot be measured," like good people.