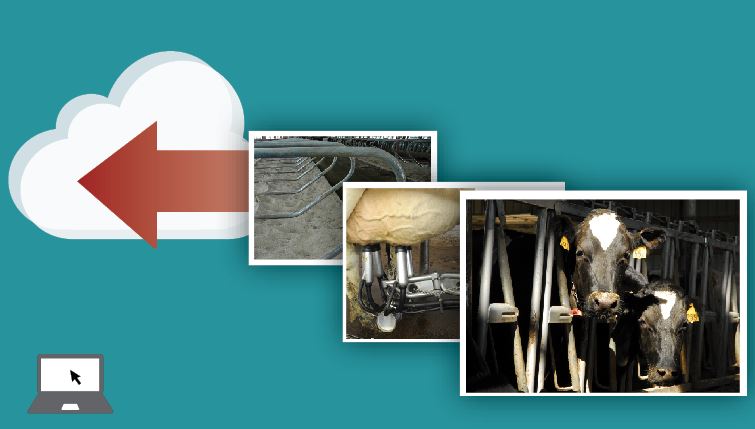 One of the biggest technology disruptors of all time is the camera phone. Not only have smartphone cameras impacted sales of point-and-shoots, they also helped bankrupt Kodak.

The top four cameras on the popular photo sharing site Flickr are all models of iPhones: the iPhone 5, the iPhone 5s, iPhone 4s and iPhone 4.

One of the biggest complaints I hear from people is their phone memory fills up with pictures and they don't know what to do about it. Another story I hear is about lost or damaged phones with priceless pictures on them.

The solution to both of these problems is using auto backup to send your photos to a cloud service for storage.

Apple's iCloud, Google Plus, Facebook, Flickr, Dropbox and many others offer auto backup. Each service has different features and offer various amounts of storage space.
My choice is Google Plus (G ) because it offers the best combination of features
and price. Here are a few factors to consider when selecting a photo backup service.

Privacy and sharing: Photos uploaded to G are private by default. You can share
photos to Twitter, Facebook, Instagram, Flickr and other sites from your phone. From your G account in the web browser and Picasa on your desktop, you can share individual photos or entire albums by email.

Storage: G comes with 15 GB of free storage, shared between your Gmail, Google Drive and G photos. Only photos larger than 2048x2048 pixels and videos longer than 15 minutes count toward your storage limit. You can choose to back up your photos at 2048x2048 pixels or at full resolution in the app. If you fill up your free 15 GB with photos, you can upgrade to 100 GB for $2 a month and 1,000 GB for $10 a month.
Photo editing: With G , you can edit photos on your iPhone or Android and online using the Chrome browser. G also syncs with Picasa, Google's free photo editing app for Windows and Mac.

Editing features include cropping, brightness, contrast and special effects. A feature called "Auto Awesome" corrects problems, creates animations and builds panoramas. Sometimes, "Auto Awesome" will even drop a photobomb featuring David Hasslehoff.
Your phone/computer combination: Most people are taking pictures with an iPhone, but most people are using Windows computers at home and work. G is cross-platform and allows you to access and edit your photos on any device. Apple's iPhoto and Photo Stream are great products but break down when you are outside of Apple's ecosystem.
Photo Management: G allows you to delete photos on your phone without deleting the backups on the cloud. Be sure to read the G support page on how to do this.
Just want back-up? Dropbox Carousel is a great choice. The Carousel app tracks the photos you've backed up to Dropbox. You can delete old photos from your phone with the push of a single button.
In 1888, Kodak was founded with the slogan "You press the button—we do the rest." Now in the age of digital photography, that button got a whole lot better.