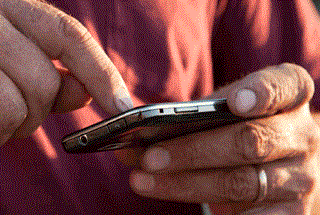 The signup deadline for the dairy Margin Protection Program (MPP), Dec. 5, 2014, is fast approaching. There are three online tools available to help you make decisions about the program before you go to your USDA Farm Service Agency office.

The MPP adds another tool to your risk management tool box. While not entirely a replacement for futures hedging, the MPP provides an easier way to manage risk. These three apps are a good source of information to help you understand the cost and benefits associated with the program.

These calculators allow you to enter your highest annual production for 2011 to 2013 and select what percentage of your milk you want covered. They show you the cost and benefit of each level of margin protection.
The University of Illinois MPP Dashboard. This app displays a graphic view of what your cost and benefits would have been going back to 2003.  It is the only site that shows you these figures in dollars per cwt. It also has a graph depicting your net benefit for each two-month MPP calculation period in total dollars and dollars per cwt.
National Milk's Future For Dairy Margin Protection Program Calculator. This app also provides historic benefit information. Of
everything it offers, its best feature allows you to note your own projections for milk and feed prices through 2018.
USDA's Margin Protection Program Decision Tool. The USDA site is the only one that shows you what the
expected return on your investment on the MPP is for 2015. This projection is calculated from futures prices. The site also contains a forecast graph that shows a range of probable margins. It maps that against actual margins from previous years. This is the best tool to visualize what the program predicted versus actual margins.  
Dino Giacomazzi is the fourth generation to manage his family's dairy farm near Hanford, Calif. Contact him at: