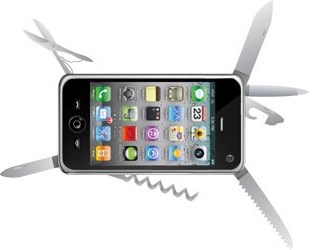 As fall harvest winds down and we prepare our dairies for winter, our thoughts often turn to planning our vacation.

In days of old, vacation planning meant a trip to the local travel agent. Now, the Internet provides many useful tools to get the job done right from your phone or computer.

Bonus Content
Websites for the weary traveler
With so many interesting places in the world, it's difficult to decide where to go. Tripadvisor's Travel Inspiration tool simplifies the task by narrowing choices based on your interests, such as shopping, romance, family fun, beaches and more. Decide if you want to search the globe or narrow it to a region.
TripAdvisor will compile a list of destinations based on millions of user reviews.
There are hundreds of sites for booking air travel. My favorite is Hipmunk. It's visual timeline shows departure, layover, arrival and total trip times on a grid. The site also sorts the results by "agony"—a combination of price, flight duration and number of layovers.
Hotels often overstate quality on their website. Oyster cuts through the marketing and shows you the real deal through customer reviews and special investigators. Oyster's "Photo Fakeout" section shows examples of hotels manipulating images in their favor.

If you are traveling with a large family or want to stay somewhere off the beaten path, AirBNB is a great alternative to a hotel. It has more than 500,000 listings of private residences and vacation rentals all over the world. My family rents a house on AirBNB for a week each summer in San Diego. It's much more comfortable and costs less than a hotel.
Ride-sharing services are a convenient alternatives to taxis. Using Uber and Lyft let you enter your destination, and a few minutes later, a car shows up. When the driver drops you off, the fare is charged to your account. No tip required.
Yelp provides reviews on restaurants and other services. You can search by neighborhood and narrow results by cuisine, price, good for kids and many other features. The mobile app shows menus, directions and phone numbers.
Tripit tracks all your travel plans. Forward your email confirmation for flights, hotels and car rentals to [email protected] to build an itinerary. Tripit will track flight delays, recommend seat upgrades and offer alternative flights. The pro version keeps track of your travel rewards.
Now that you have made it to the beach, it's time to be on vacation. Forget about all the environmental compliance paperwork you have to do and enjoy your vacation. It will all be there when you get home. 
Dino Giacomazzi is the fourth generation to manage his family's dairy farm near Hanford, Calif. Contact him at: