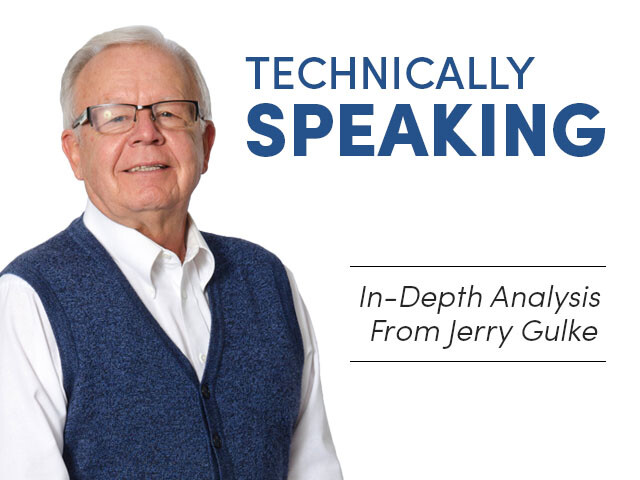 On March 8, USDA provided their monthly update to the supply and demand picture using March 1 as a reference. The corn outlook for USDA calls for lower corn used for ethanol, reduced exports and larger stocks. USDA reduced corn exports by 75 million bushels to 2.375 billion, reflecting diminished U.S. price competitiveness and expectations of increased exports for Brazil and Argentina.
There wasn't any appreciable change to soybeans, however, the trade was looking for a friendlier report. Stocks of soybeans are seen yet at 900 million bushels, which is huge by any standard. Wheat stocks rose with reality suggesting wheat has to compete as a feedgrain, and that is a headwind for corn. 
Here are the details of the S/D tables from USDA's March 8 report.

 
From a global perspective, USDA is still higher for Brazilian soybeans by 2 million metric tons than most analysts. Argentinean estimates are on par analysts. The important fact for this year is that South America, in general, will be 10 million metric tons higher in soybeans and 23 million metric tons in corn compared to last year. This means combined North and South American global stocks on March 1 are also higher than one year ago. The hope and excitement expressed by many media analysts expressed in the last ten months looks to fall well short of expectations.   
The technical perspective as shown in this column for months warned well in advance of the deteriorating fundamental situation and potential price action. So many feel it is necessary to predict target prices or to buy call options just in case. Buying calls didn't and doesn't work well under fundamental situations that we have seen recently.  
From my perspective, call options are better sold than purchased. Buying calls in a situation where the market has little potential to earn the market carry is like chasing good money after bad, but it is an easy strategy to recommend for those who are in the commission business— at least someone makes money.   
If you are confused by the tariff situation or the global implications of having too much of everything, perhaps we can help. We'll offer a special three months for the price of two before heading into the spring/summer time off.  
Read more: USDA Reports Provide A Dose of Reality

Good Marketing,
Jerry Gulke, President Gulke Group Inc. 
    
Contact Jerry at [email protected] or by phone at 480-285-4745 or 707-365-0601. 
     
Read more more from Jerry Gulke including his Technically Speaking column and his Weekend Market Report at AgWeb.com/Gulke.
​