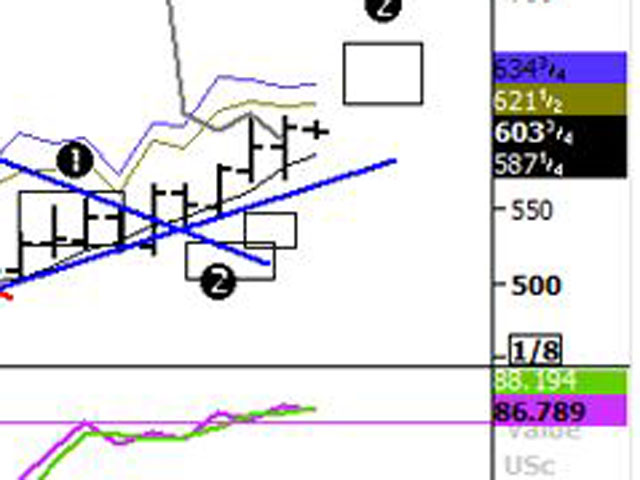 Pro Farmer Senior Market Analyst Rich Posson says price models point wheat futures higher into January, although a year-end top cannot be ruled out. "The market has given us a clue that prices could be supported into March for another Level 1 business-cycle top." he says, adding funds have been net buyers throughout the last quarter of the year.
In the chart below, Posson uses technical indicators such as stochastic, moving averages, trendlines as well as his business-cycle analysis: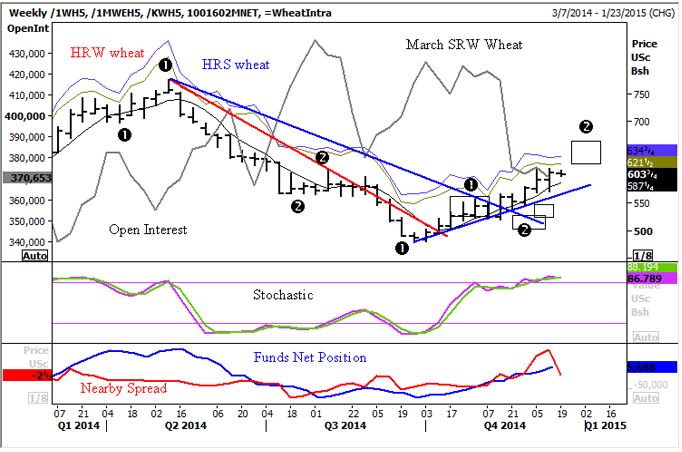 Once a week, Pro Farmer VIP Members have access to Pro Farmer's Tech Talk, compiled by Posson, who is a certified market technician. Click here to learn more about the service and click here to become a Pro Farmer Member.