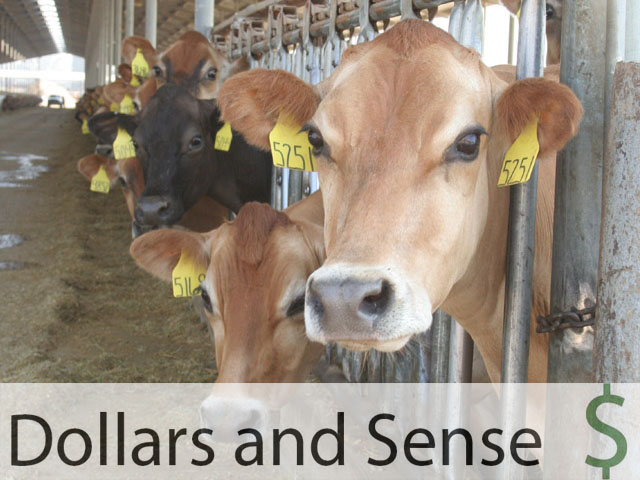 ---
Gertie and Geert van den Goor
Marlette, Mich.
Transplants from the Netherlands, the Van den Goors milk 3,000 cows at their Goma Dairy and were named 2014 Dairy Farmers of the Year by Michigan State University.
---
We have a lot of technology on the farm, but whether we're using it to the biggest benefit is the question. It starts with the fact that nobody on the farm, except maybe our assistant herdsman, is really into all that stuff. Therefore, we use it, don't get very excited about it and get very frustrated if it doesn't work.
Our milking system and software has been a challenge since the day we installed it. It seems that there is always a hardware or software issue going on and that somebody needs to come out to the farm to fix it. The days it works flawlessly, we use the lists that we got used to and nobody feels the need to dig into it deeper. The sorting gates and activity meters are, in our opinion, the big plus from us having it.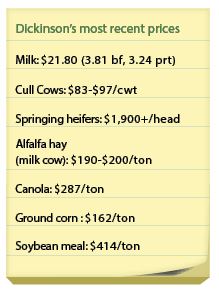 PCDART is also still being used for all the things we do not know how to use in the other system or that are just easier to do in PCDART. During health check, everything is written down on paper and put into the computer after the visit is done. Many times we talked about and explored the options out there to put everything into a PC or tablet right at the rail, but after going online and printing out some stuff, nobody follows up on it. Maybe our writing this column will finally push us over the hump, and we will invest in something that makes a health check easier, saves time and limits the chance to make mistakes.
For the feed wagon, we use TMR Tracker, and everybody who has to work with it seems to like it. The feeders make a competition out of who can feed the most accurately. We reward this with a bonus. For the calves outside in the hutches, we use a feeder-meter to mix milk replacer and feed the calves.
Some of us can access the security cameras on our cell phones. We like this feature that allows us to check up on the calving pen when we're not close to it or a PC.
At the end of the day, it doesn't matter how many gadgets you have. It still comes down to the dedication of the people who want to do a good job, and we are blessed to have many of them at the farm.