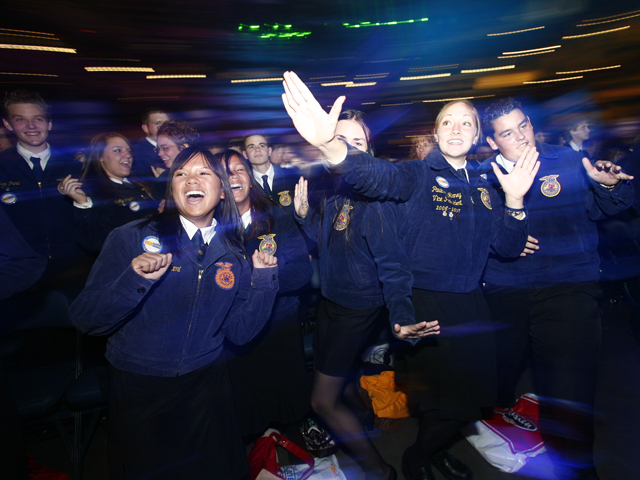 Do you have a corduroy jacket stuffed in the back of your closet? Was being a member of FFA part of your current success?
Today 610,240 students across the country are members of the National FFA Organization and you can find 7,665 local FFA chapters in the U.S., Puerto Rico and Virgin Islands.
Here at Farm Journal Media, fond FFA memories are common. So, in honor of National FFA Week (a week-long tradition began in 1947), we've gathered a little FFA trivia for you. Test your knowledge below!
(Use the scroll bar to see the full questions.)
What is your favorite FFA memory? Share it on the AgWeb Discussion Boards.