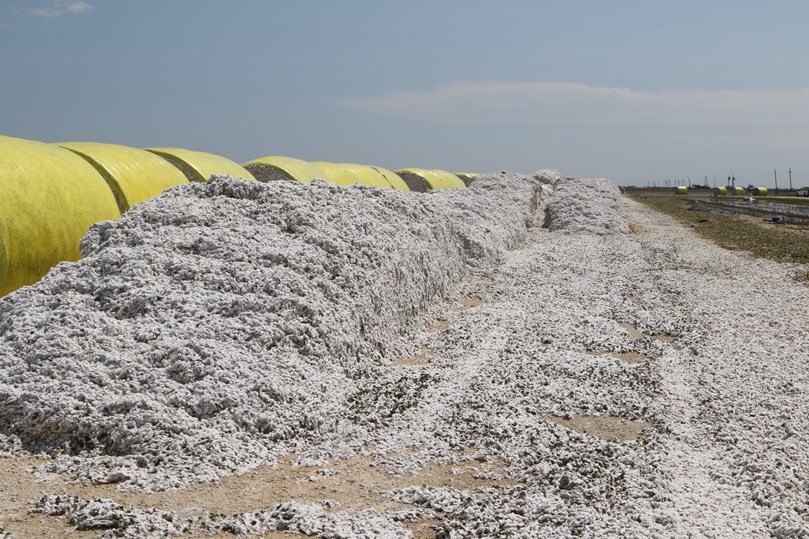 With Harvey bearing down on their farmland, Bob and Robby Reed were sprinting against a cruel clock. Corn, grain sorghum and rice were cut and safely stored. Pickers rolling, the father and son had 500 acres of cotton baled when Harvey smashed into the Texas coast and swallowed their last 300 cotton acres on the stalk. Inches from the finish line in Matagorda County, the Reeds lost a once-in-lifetime cotton race to the icepick rains and wicked winds of a historic hurricane.
As Texas cotton growers face a minimum 400,000-bale loss from the effects of Harvey, the devastation is compounded by a galling irony: Gulf Coast growers were on the cusp of a fine crop to make up for recent years of struggle. Even with crop insurance policies in place, the fine print could dictate minimal relief in a strong percentage of cases. Simply, crop insurance may not serve as a fail-safe for many growers.
The cotton crop of 2017 appeared to be a lifeline, particularly after a relatively poor crop in 2016 forced some coastal growers to refinance or reschedule loans, according to Bob Reed. He says area yields were exceptional in 2017, with plenty of 3.5-bale yields and some fields over 4 bales per acre: "You only get one, maybe two, of these types of yield years in a farming career. It's devastating to watch the crop sitting in the field and know it's a loss with nothing to salvage. You get your hopes up and then watch it disappear at the end, right before your eyes."
Most of the Reeds swamped acreage sits only a stone's throw from the bay. The weight of over 30" of water and the scattering effect of 60-mph winds scoured the cotton stalks: Drive along the acreage and at first glance, it's difficult to know if the gaunt fields have been picked by machinery or stripped by weather.
The Reed duo shares equipment and resources, but the 300 lost acres are all on Robby's ground. In 2017, Robby lumped his farm properties together into enterprise units in order to drop crop insurance premiums. Pared down, the average of combined yields serves to judge claims. If Robby has picked enough cotton to exceed guaranteed yield, he may be denied any claims on lost acreage. "The last couple of years, insurance adjustors have forced people to pick whatever is still in the field. This year I suspect they'll do the same, unless every bit of cotton is on the ground," says Bob Reed.
Matagorda County producer Ed Gurecky harvested his 350 acres (3-plus bales per acre) prior to Harvey's arrival, but he makes it clear that cotton in a module doesn't equate with payment: "Many modules were damaged due to rising water or torn-off tarps. As far as crop insurance goes a lot of my neighbors have picked enough cotton where insurance payment is not possible for the cotton remaining in the fields. A lot of us combine all our fields in enterprise units so the rates will be lower. But by doing this farmers may have already picked too many bales and be over their coverage."
"Grower policies are based on historic yields times the announced price earlier in the year," explains John Robinson, Texas A&M University Extension cotton economist. "They're also only insured at 60% to 70%. The crop they would have harvested and sold would have brought a higher price than the parameters their insurance indemnity will be based upon."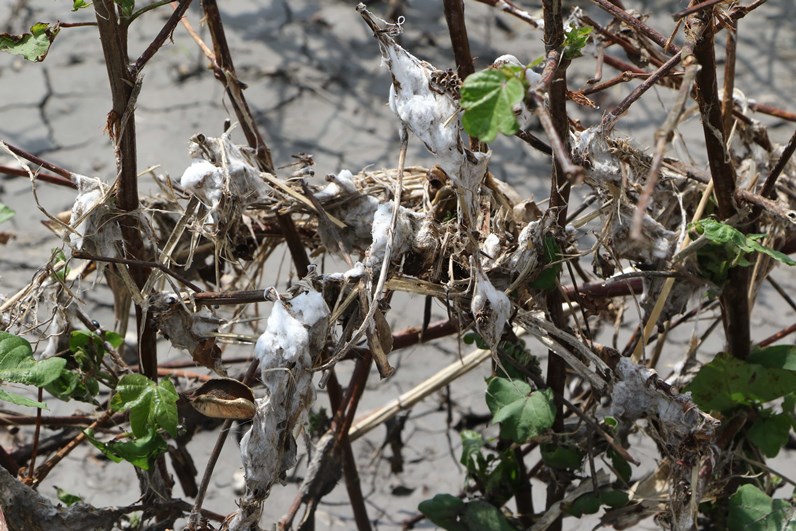 Robinson says recent precedent in the Carolinas means once the ground dries, pickers will have to roll, even if the crop is not worth harvesting: "Look at North and South Carolina over the last couple of years. The adjustors made a lot of those cotton growers harvest at something like 20 cents a pound."
"Coastal growers were on the cusp of a great harvest, certainly 3-bale cotton and better in some spots. Many had sold the crop in cash-forward contracts for 70-plus cents. This was a crop to make up for earlier rough years and pay off debt," he adds.
According to USDA August numbers prior to Harvey, Texas was expecting a giant cotton crop: 8.8 million bales (6.6 million planted acres). The cotton-growing area most affected by hurricane devastation was the Upper Coast, according to Robinson, essentially the counties above Corpus Christi and below Houston containing 270,000 cotton acres. Only 30% of cotton acreage was already harvested when Harvey made land, but damage estimates are swirling in a haze, according to Robinson. "This is a complicated picture," he describes. "We're talking about a much wider impact extending to Waco, over to Louisiana and the Mississippi Delta, and even reaching to Tennessee with varying levels of rain. Harvey will have an impact beyond the immediate Texas area."
Gene Hall, director of Communications for Texas Farm Bureau, says cotton damage up and down the coast is heightened by the loss of the bale-heavy harvest. "What we still don't know is how many modules were sitting exposed in fields waiting on gin capacity when Harvey hit."
Gurecky says module damage was significant on many operations. As growers hastily picked into the night as Harvey approached, they sometimes were forced to deposit bales on low ground. "Even some round bales were damaged because of rising water," he describes. "A lot of modules had tarps ripped off and were exposed to rain, or were blown apart by high winds."
Old-type modules had big losses with tarp covers blown away and fiber scattered, echoes coastal crop consultant Paul Pilsner: "Pre-Harvey we were harvesting record yields and quality. These losses are huge, but insignificant compared to the thousands of people that have lost everything, even their lives."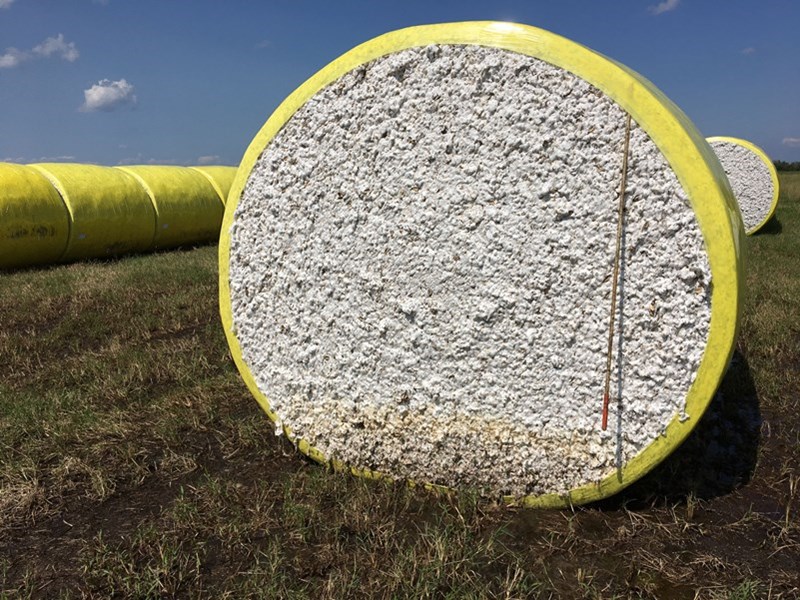 "We're talking about modules that now look like melted sticks of butter. They're almost blown to oblivion and spread across fields by 140-mph winds in some cases," Robinson notes.
Bob Reed, 63, knows he may never see another cotton crop with as much potential yield in his lifetime, but he says farmers understand the risks of placing seed in the ground. "You never know the outcome at planting. You do your best and really never even know if there will be a harvest."
"This is so tough to swallow, but we'll put the pieces back together. Nothing heals fast and it may take years to recover. It's truly disheartening, but Texas farmers will recover," he adds. "When you put a seed in the ground and cover it up, you just accept the risk."