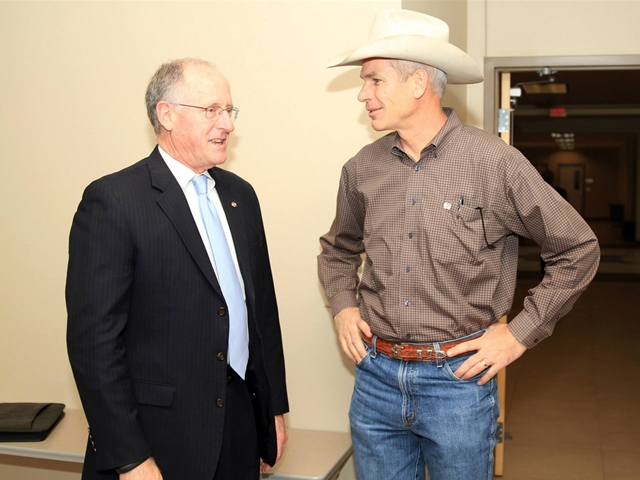 Republicans remain in charge of the House, but it won't be the same Republicans leading many committees.
Speaker John Boehner, R-Ohio, is poised to run the chamber for the fifth straight year, but nine committees are getting new heads, providing an opportunity for fresh faces to make an impact on issues such as defense, government spending and taxes.
With Oklahoma's Frank Lucas term-limited, Michael Conaway of Texas will become the new chairman. Conaway, 66, led the Ethics Committee in the previous Congress. He has been aiming for the Agriculture chairmanship for some time, helping Lucas craft the farm law and lobbying fellow Republicans to support it.
Conaway is a strong supporter of traditional agriculture. He said he wants to do a "thoughtful, thorough review" of the food stamp program, now called the Supplemental Nutrition Assistance Program. Conaway has supported requiring cost-benefit analyses of financial regulations as part of the panel's oversight of the Commodity Futures Trading Commission.