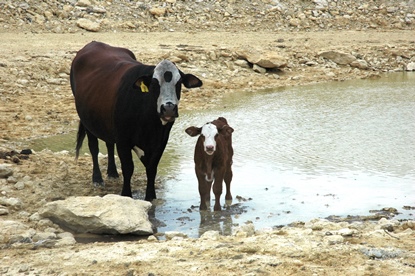 The multi-county "Livestock Risk Management and Farm Bill Decision Aid" workshop will be held from 1:30-4 p.m. May 28 at the Falls City Hall, 306 Front St. in Falls City, Texas.

The program, presented by the Texas A&M AgriLife Extension Service and U.S. Department of Agriculture Farm Service Agency, is free and open to the public. Program coordination was provided by AgriLife Extension offices in Wilson and Karnes counties.
"The 2014 Farm Bill significantly changed the farm program safety net and there are many new factors producers need to be aware of and assess in their decision-making process," said Bryan Davis, AgriLife Extension agent, Wilson County.
Program presentation and instruction will be provided by AgriLife Extension and Farm Service Agency personnel.
"We're pleased that the authoritative and well-respected Dr. Joe Outlaw, AgriLife Extension economist from College Station, will be among our speakers," Davis said. "Dr. Outlaw will present the farm bill update as well as address the decision aid for helping producers make more well-informed and practical assessments for their own operations."
Overall program topics will include the Livestock Forage Disaster Program, producer decision aid tool, commodity programs and selected conservation provisions.
RSVP by May 27 to the AgriLife Extension office in Karnes County at 830-780-3906 or in Wilson County at 830-393-7357.

Source: Texas A&M AgriLife Extension Service