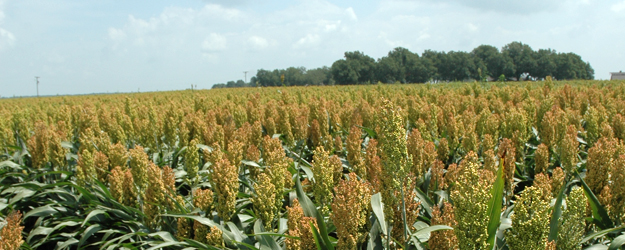 India's announcement last week that it would ban all cotton exports caused prices to spike temporarily, but heavy global supplies and India's more recent wavering on whether it will continue the ban—which allowed some shipments to resume—will likely keep a lid on cotton prices.
Current
cotton prices
, which continue to languish below $1/lb., are creating a disincentive for U.S. growers to plant cotton.
U.S. and global supplies of cotton are heavy. In its latest
World Supply and Demand Estimates (WASDE)
, released March 9, USDA reduced mill use of cotton by 100,000 bales, compared to its February estimate, which raised ending stocks to 3.9 million bales of cotton. Even so, USDA raised the lower end of its 2011-12 average farm price forecast by a penny to 88 to 93 cents per pound.
Looking at world supply and demand, USDA raised world supplies by nearly 1.6 million bales, while lowering consumption, which continues to suffer from last year's record-high spike in cotton prices to above $2/lb. USDA raised both beginning stocks and production in Brazil. Stocks were also higher in Egypt, and production increased in Pakistan. Production in Australia, however, was lower.
The Chinese government also continues to build cotton reserves. Nearly 40 percent of China's cotton stocks are now in reserve. Ending stocks in the world's largest cotton-producing country are now estimated at just over 20 million bales.
With that in mind, growers in the southern United States who have the ability to switch readily between crops are unlikely to choose cotton. At its late February Agricultural Outlook Forum 2012, USDA forecast a 10% reduction in planted cotton acres due to low prices cotton prices compared to other crops.
At that time, John Robinson, Texas A&M economist, thought USDA had not given the Southwest drought enough consideration, but then the rains started falling across the eastern half and southern part of the state. "There's no subsurface moisture, but there's surface moisture where it has rained recently," says Robinson. "Had it stayed dry, Texas growers would have planted more cotton, but now with surface moisture, growers could plant grain sorghum because of high prices." Robinson expects a 5% reduction in Texas planted cotton acreage, with larger reductions elsewhere.
"The drier it is, the more cotton Texas producers will plant because it is the only crop that has a snowballs chance of making anything," says Sharon Johnson, senior analyst with Penson Futures, Atlanta. The area of Texas that has received the least amount of rainfall this year is West Texas where more than half of the state's and one-fourth of the U.S. cotton crop is grown.
Elsewhere, both Johnson and Robinson expect growers to shift some cotton acreage to higher-priced crops. For instance, Johnson says, Southeast, Mid-south, and Western growers will likely plant 10 percent fewer acres to cotton. In the Southeast, growers could shift 15 percent of last year's cotton acres to other crops.
As for India's indecision on whether it will keep its cotton ban in place, Johnson says, "India is back and forth and can't decide what it is going to do. India probably won't be much of a factor in planting."
For More Information
---