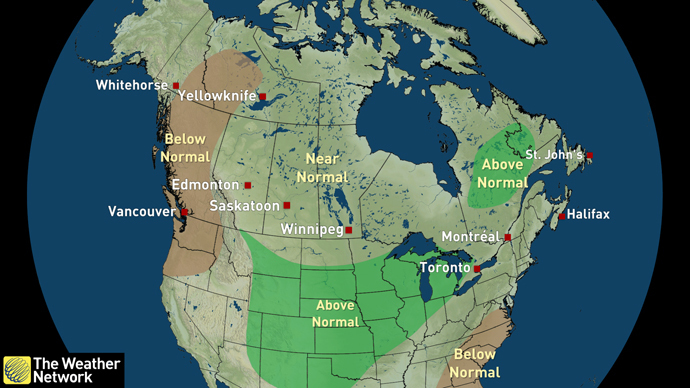 May 2015 was the wettest month on record. June held its own, too, with record-breaking precipitation in areas that included St. Louis; Ft. Wayne, Ind.; Warren, Ohio; Hastings, Neb.; Rapid City, S.D.; and the entire state of Illinois.
Will July bring any sort of respite?
As usual, the answer depends on where you live, according to Laura Edwards, South Dakota State University Extension climate field specialist.
"The summer season can be challenging for precipitation, as oftentimes thunderstorms emerge and can produce copious amounts of rain in a localized area," she says.
Looking at the NOAA June 30 update, Edwards says average temperatures for July should be cooler than normal for much of the central U.S., stretching from New Mexico and Texas to the Great Lakes region. There is also a probability for much of the Corn Belt to be wetter than normal. The states with the highest probability are Missouri, Illinois, Kentucky and Tennessee. Drier conditions, meantime, are forecasted for the Pacific Northwest and Gulf Coast regions, Edwards says.
The Pacific Northwest is also coming off a record hot June. Areas that marked the hottest June on record included Boise, Idaho; Eugene, Ore.; Lewiston, Idaho; Missoula, Mont.; Spokane, Wash.; and Yakima, Wash.
Extending into Canada, the Weather Network reports "near normal conditions" for much of the crop production area this summer. Above-normal temperatures are predicted for western Canada, along with below-normal precipitation – a recipe for elevated wildfire risks. Earlier this summer, farmers and others spotted unusually hazy skies in Minnesota, Iowa and Missouri, and on through the eastern Corn Belt, due to Canadian wildfire smoke carried southward via the jet stream.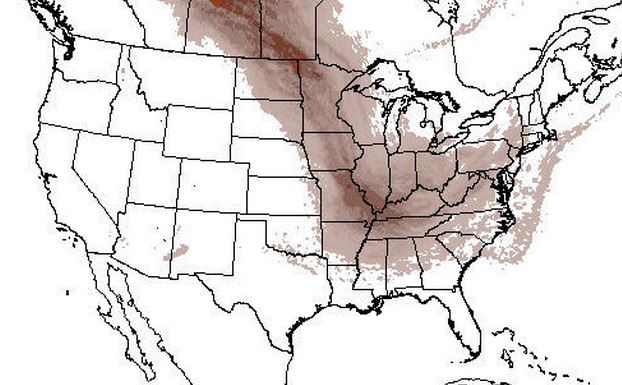 For NOAA's complete monthly outlook for July 2015, click here.