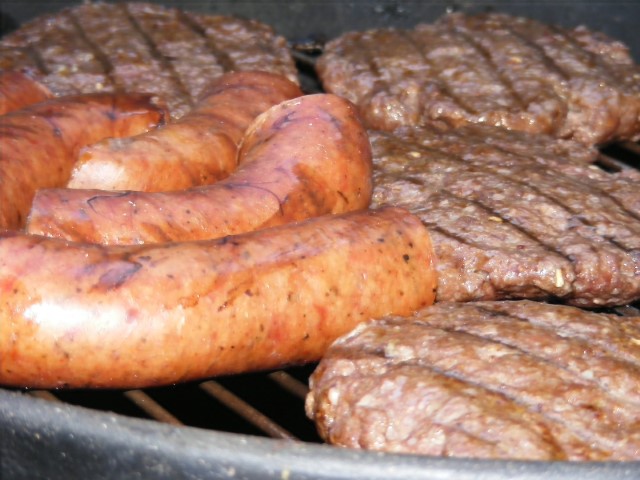 Cookouts are a fun way to spend time with family, friends and neighbors during Independence Day. As it turns out, it's also a steal of a deal – likely costing less per person than a trip to your favorite fast food restaurant.
According to research from the American Farm Bureau Federation, the average cost of a summer cookout for 10 is just $5.61 per person. For that price, you can chow down on hot dogs and cheeseburgers with buns, pork spare ribs, deli potato salad, baked beans, corn chips, lemonade, chocolate milk, ketchup, mustard and watermelon.
Farm Bureau sent out 79 volunteer shoppers in 26 states to tabulate the average checkout price of these items. This year's prices are slightly up, although AFBF economist says there's still room for optimism.
"Prices in the meat case are starting to look better from the consumers' perspective," she says. "Retail ground round prices are trending lower, [and] on the pork side, commercial production also continues to grow and is at the highest level in 25 years."
The 2015 "All-American Cookout" for 10 people cost $55.84, or about 0.4% less than in 2016.
This survey is one of four "marketbasket" analyses Farm Bureau conducts annually, including a Thanksgiving dinner cost survey and two surveys that price common food stables Americans use when cooking at home.