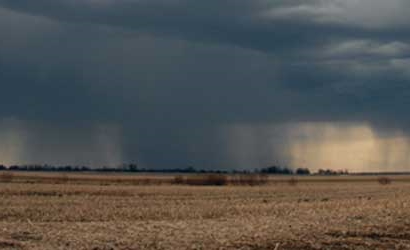 Farmers have many obstacles they must navigate on the road to profitability. According to Bob Nielsen, professor of agronomy at Purdue University, there's one obstacle that rises above the rest.
"I think climatic variability is probably the biggest agronomic challenge we face," he tells University of Nebraska's Market Journal. "If you think about the last five or 10 years almost anywhere in the Corn Belt, we've had some of the strangest, most extreme weather events that most of us can remember in the short term."
Although it's not possible to predict where extreme weather will happen next, Nielsen says count on it happening somewhere.
"So, the agronomic challenge is how do we make the right decisions that give us a crop that's healthy, vigorous [and] rapidly growing early in the season, because that's the kind of resilient crop that is best able to tolerate the weather extremes."
Because of that, agronomic fundamentals are as important as they have ever been, Nielsen says. In the video below, he explains further.
Nielsen says farmers can practice diligence in scouting fields as well as study historical yield maps to help maximize their production in 2016 and beyond.
What are the biggest agronomic challenges you expect to face this year? Share your thoughts in the comments section and continue the conversation.