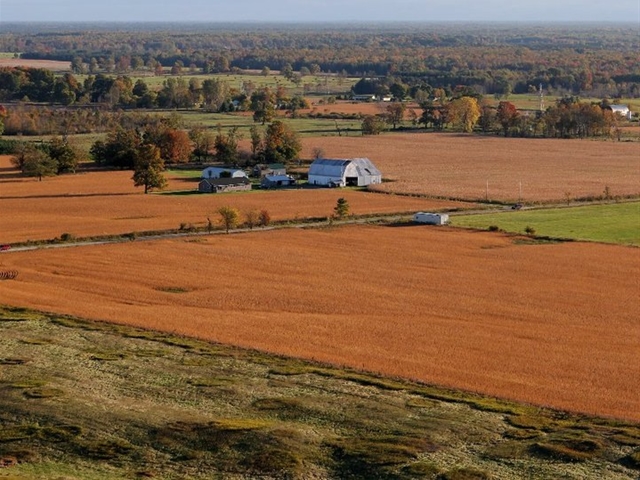 Institutional investors are putting down millions of dollars for farmland. There's always been investment interest in agriculture—but never before has it been so widespread. (Read the recent Top Producer article: Our Farmland Investor Cheat Sheet)
How will this affect your farm operation? Hear firsthand at the 2017 Top Producer Seminar, which takes place Jan. 24-27 in Chicago.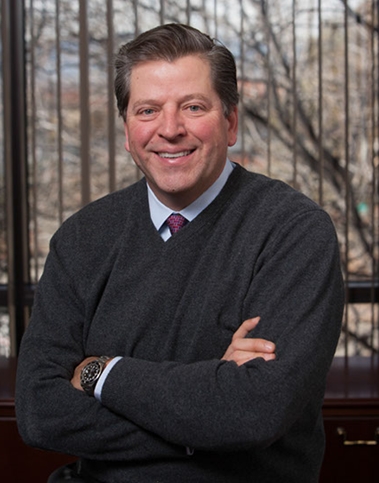 Paul Pittman, CEO of Farmland Partners, will explain how farmland investors will shape the future of farmland ownership.
For Pittman, the journey to farmland investment began on a family farm in Illinois. He graduated from the University of Illinois in 1985, the low point in the 1980s farm crisis, with a degree in ag. 

He returned to his farming roots in the mid-1990s when he began buying land as a personal investment. He continued farming for his family's crop operation in Illinois, Nebraska and Colorado while growing his portfolio to include $100 million of farmland. In 2014, he placed $70 million of land into a REIT and went public. 

The firm has experienced explosive growth from 7,300 acres nationwide in April 2014 to nearly 120,000 acres today in Arkansas, Colorado, Florida, Georgia, Illinois, Kansas, Louisiana, Michigan, Mississippi, Nebraska, North Carolina, South Carolina, Texas and Virginia. Pittman says Farmland Partners (NYSE: FPI) is focused on developing investments in the Corn Belt because the global food supply is so dependent on grains, oilseeds and livestock.

"I think public companies that invest in that space should be welcomed," Pittman says.
Pittman will speak on Wednesday, Jan. 25 at Top Producer Seminar. His presentation is titled, "Farmland Investors: The Emerging Disruptor."
Register now for the 2017 Top Producer Seminar.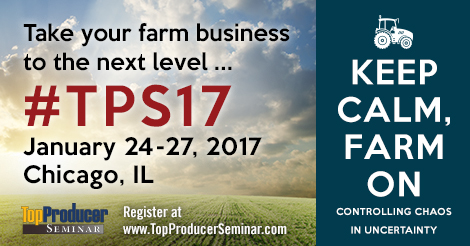 Read more about Pittman and Farmland Partners:
Monster 8,600-Acre Illinois Auction Fetches $55.3 Million
Farmland Partners To Acquire American Farmland Company
---
Thank you to the sponsors of the 2017 Top Producer Seminar!
Premier Sponsors: Advance Trading; BASF; Bayer; Beck's; Cargill; Case IH; Channel; CropZilla; Dow AgroSciences; DuPont Pioneer; ESN; FarmersEdge; Farmers Business Network; John Deere; K-Coe ISOM; Soybean Premiums; Top Third Ag Marketing; Verdesian.
Co-Sponsors: AgYield; CliftonLarsonAllen; Gulke Group; Rabo AgriFinance; Zaner Ag Hedge. 
Supporting Sponsors: BMO Harris Bank; Transition Point Business Advisors