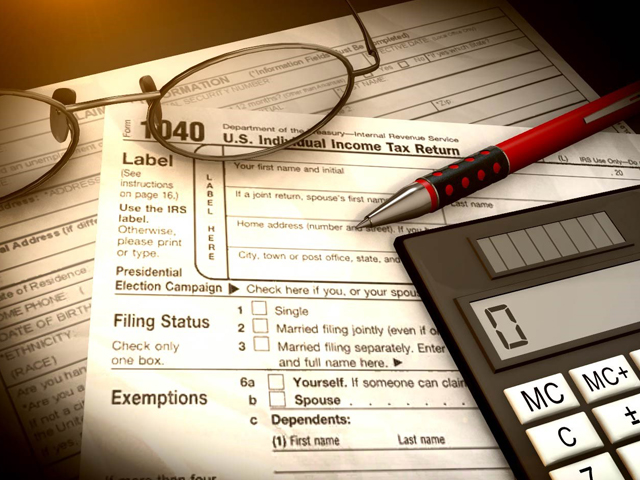 As I write this column, Congress has teed up a final tax bill, which likely will have passed by the time you read this. Although we don't have a final vote yet, I would like to provide my thoughts on the most important provisions for farmers.
Reduction in tax rates. The bill retains the current seven brackets with lower rates in most brackets and a lower top rate of 37%, not the current 39.6%.
For net farm income, there is a special provision to provide an extra 20% deduction. In most cases, you simply take your bottom-line farm income, multiply it by 20% and this is your deduction. This reduces the top rate from 37% to 29.6%.
Once your income exceeds $315,000, certain limits begin to apply. At this point, the maximum deduction is equal to the greater of 50% of wages paid by your farm operation or 25% of wages plus 2.5% of original cost basis of depreciable farm assets that are less than 10 years old. (It's actually a little more complicated.)
For example, assume a farmer pays their employees $100,000 of wages and has $2 million of qualified farm assets. The limit on the deduction is the greater of $50,000 ($100,000 x 50%) or $75,000 ($100,000 x 25% plus $2 million x 2.5%). In this case, a farmer could have net farm income of $375,000 and not have a limit on the special 20% deduction.
This provision applies to all individuals plus trusts and estates. Many farm holdings are held in trust, so this a welcome addition. Also, some farmers might benefit from selling their crops through a cooperative.
These rate reductions are designed to sunset after 2025.
21% corporate tax rate. C corporations will now pay a flat 21% on taxable income. This is an increase for many farmers, because they currently only pay 15% on the first $50,000 of net income. 
Section 179 and bonus depreciation. There is good news on both items. The bill bumps Section 179 to $1 million beginning in 2018. The bill increases bonus depreciation to 100% on all farm assets other than land, including used assets. This runs Sept. 28, 2017 to Dec. 31, 2022. After that, bonus depreciation phases down by 20% each year.
Section 1031 exchanges and business interest deduction. The bill eliminates tax-free exchanges for personal property such as farm equipment. The one area where this might hurt farmers is in states that do not allow bonus depreciation and that cap Section 179 at $25,000. In those situations, eliminating tax-free exchanges on personal property could increase state income tax bills, and the increase can be substantial.
If the farm's gross revenues are under $25 million, then all of your business interest remains deductible. If you are over that amount, the interest deduction may be limited to 30% of your adjusted earnings. Farmers are allowed to elect out of this provision and continue to deduct all interest even if their gross revenues are over the threshold amount. In return, they have to depreciate their assets over a longer period and will not be allowed to use bonus depreciation. They can, however, continue to take Section 179.
Estate taxes. The bill doubles the lifetime exemption amount to $10 million, adjusted for inflation ($11.2 million in 2018) for estates occurring between Jan. 1, 2018, and Dec. 31, 2025, and retains step-up in basis for inherited assets. This means most farm couples can be worth around $30 million or more and owe no federal estate taxes with minimal planning. Watch out for state estate taxes. A new administration could reduce it back to current levels before 2026. 
Miscellaneous provisions. The 9% Section 199 DPAD deduction is eliminated in 2018. The extra 20% deduction for farm income essentially replaces it.
Conclusion. Many of our tax planning strategies over the last few years are likely to change, and I will update you in future columns.
Paul Neiffer is a tax principal with CliftonLarsonAllen and author of the blog, The Farm CPA. He recently purchased a 185-acre farm. Driving his cousin's combine is his idea of a vacation.