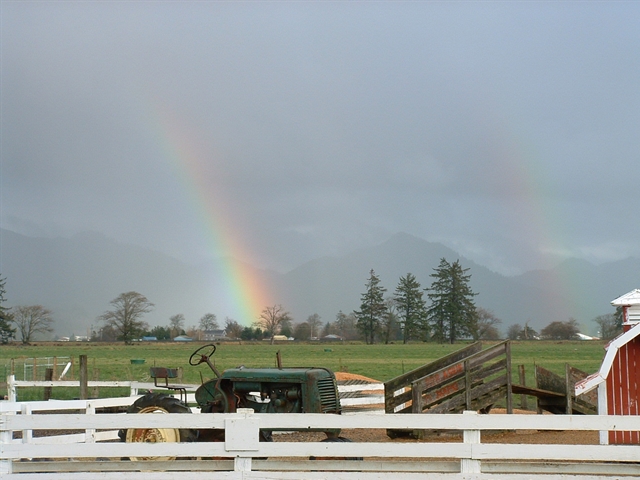 The Farm Financial Standards Council (FFSC) formed during the 1980s farm crisis. Its mission is to provide information to help producers prepare accurate farm financial statements and use that information to profitably manage their farms. 

In mid-December, I spent two days in Chicago reviewing financial information with seven farm operations in Farm Journal's Top Producer Executive Network (TPEN) program. Their statements had been prepared using most of the FFSC guidelines, yet I found some of the components missing from each. 

Many farmers ask me for help in seeing how their operation ranks against others. What I generally find, though, is almost all farm operations have financial statements that are not comparable to those of any other farm operation. Therefore, accurate benchmarking is difficult. You should benchmark your own 
operation against itself.
Operational Trends. One of the highlights of the meeting in Chicago was seeing how much information can be gathered from examining trends within farms. All of the operations have been successful, yet working capital has trended lower in the past three years compared to levels seen through 2013. 

About 20 key FFSC ratios are used to identify trends regarding liquidity, solvency, profitability, financial efficiency and repayment capacity. I will cover the key ratios I think all farm operations should use.

Current ratio. This ratio determines farm liquidity. You'll recall working capital is the amount of current assets such as cash, accounts receivable, inventories (both harvested and unharvested crops) and prepaid expenses less current liabilities such as accounts and notes payable, accrued liabilities and total principal payments owed for the next 12 months. Thus, the current ratio is simply current assets divided by current liabilities. 

Up until the ethanol boom, the ratio typically stood at less than 1.5:1. After the ethanol boom and until about 2015, the ratio increased for most farm operations and, in many cases, exceeded 5:1. Today, most farmers are seeing a negative trend.

You can get even more clarity about your operation by combining these ratios. Divide total working capital by either gross revenues or gross costs. I believe comparing it to both is best because gross revenues can fluctuate wildly. Suppose two producers have farm sales of $2 million each. Farmer A has a current ratio of 3:1, while Farmer B's current ratio is only 1.75:1. Yet Farmer A only has $300,000 of working capital while Farmer B has $700,000 of working capital. Even though Farmer B's current ratio is less than Farmer A's, his liquidity is much greater. 

Rate of return on farm assets and equity. It's important to compare farm income to assets and net equity in a farm operation. It's also critical to analyze the effect of imputed cash rents on your operation. Farms that own all of their land can get complacent regarding profitability. By imputing a cash-rent expense to their operation, they can determine how profitable it is. 

Capital debt-repayment capacity ratios. These ratios determine the amount of cash flow available to cover debt obligations and are important to your banker. With low albeit rising interest rates, your debt obligations should match your assets. 
Bottom Line. Proper analysis of financial ratios can make your farm more profitable, but it is equally important to make sure your financial statements are properly prepared. FFSC can help you in this area. 
---
How FFSC Helps Producers
The Farm Financial Standards Council has more than 100 members, including farmers, in various industries. I am past president for the council, and I encourage Top Producer readers to look into joining. Our annual meeting this year will be in upstate New York, and anyone is invited to attend. 

The council provides two guides related to financial accounting. The first guide explains the accounting standards farmers can use to prepare financial information. This guidance is updated each year. The second guide explains how to create a management-accounting system and is updated periodically. Each of these guides can be obtained for a nominal fee at ffsc.org.