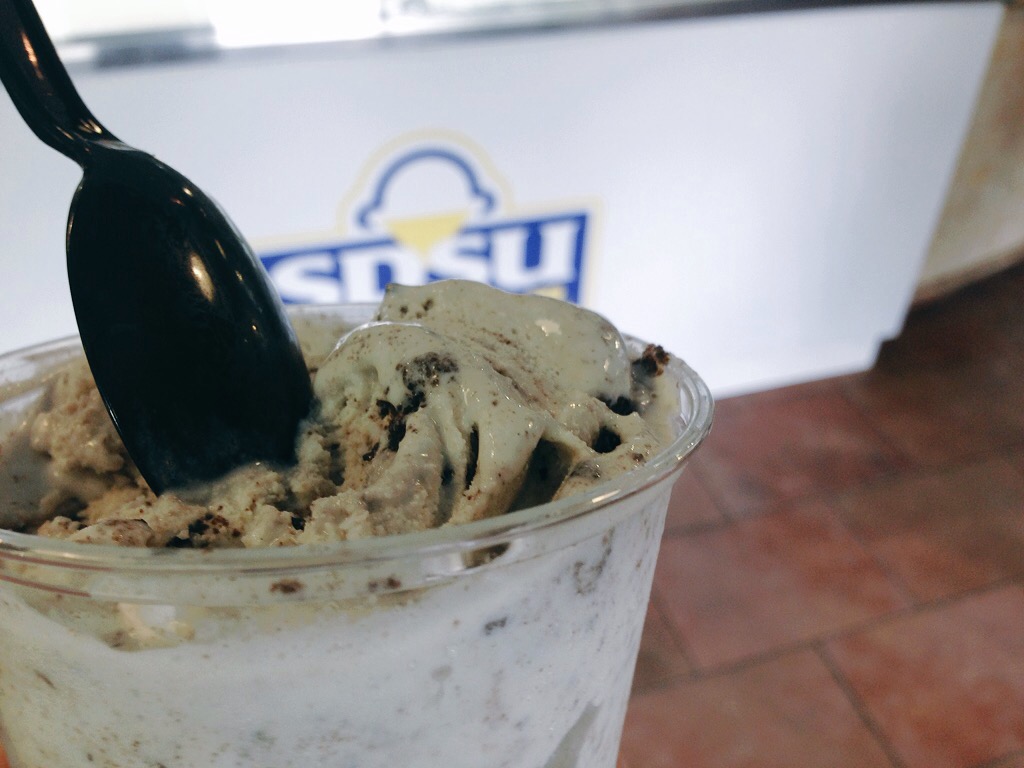 South Dakota State University is the home of the Jackrabbits. The college also claims to be the home of a popular ice cream flavor.  

As you step in to South Dakota State University's dairy bar, you'll find a choice of cheese and more than sixty savory ice creams, all made by students in the Davis Dairy Plant next door. 

"Right now the students are filling three gallons of Barry Berry. It's a combination of raspberries, blueberries and strawberries," says Dairy Science Department Davis Dairy Plant Manager, John Haberkorn.
 
But here one ice cream flavor stands atop the cone. It's a flavor SDSU claims as its own. 

"The most popular flavor here is Cookies 'N Cream," says Haberkorn. 

This cold story is hotly debated, depending on whom you talk to about it. Different companies like Dryer's, Edy's, Blue Bell and even Herrell's say they invented the vanilla and cookie delight. 

SDSU has produced commercial ice cream here since 1910. Legend has it in 1979, Cookies 'N Cream started with a dairy plant manager and two students. 

"His name was Shirley Seas. He wanted to come up with a different ice cream. So, he went and bought some Oreo cookies, had two students crush them up and they put them into ice cream," says Haberkorn. 
 
They called it Oreo Ice Cream. 
 
"The head of the Department's daughter was a lawyer. She got wind of it. She mentioned the fact that there could be some copyright infringement. Then, they changed the name to Cookies 'N Cream," says Haberkorn. 

SDSU never patented or licensed the product- spurring the great debate. 

Haberkorn says, "I'm just wishing they would have patented it back then. We could have been rich!"

The facility has continued to churn out a quality education. 

"It really helps me learn the whole process of making cheese, ice cream and milk," says SDSU Dairy Manufacturing Student, Krista Johnson. 

Despite new advancements and fresh technology, South Dakota State University students enjoy dipping into the past, proudly defending their claim as the birthplace of Cookies 'N Cream. 

Johnson says, "Say if someone asks me what my major is, I say Dairy Manufacturing. I say I go to SDSU. If you think of Cookies 'N Cream Ice Cream, it was invested at SDSU!"
 
Dairy products sold at the SDSU Dairy Sales Bar are processed from milk produced at the SDSU Dairy Research and Training Facility located north of campus. 
 
Haberkorn says there's a 100 percent job placement tract record for students in the program. 
AgDay-Cookies and Cream at SDSU-10/11/16