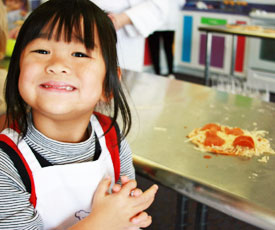 Adapting agriculture to the challenges of the next 30 years will be key. Here's why.
Editor's note: Dairy Today Western & Online Editor Catherine Merlo visited England and Scotland in September with the International Federation of Agricultural Journalists. She collected the information for this article during IFAJ's meetings with scientists and business and political leaders.
It's a global problem requiring global solutions. Food security will be a priority in the next 30 years as the rising global population, unfolding climate change and increasing competition for land and water tax the world's existing resources.
Adapting agriculture to those challenges will be key. Here's why:
1. The world population is expected to rise by 2 billion people to hit 9 billion by 2050. (Yara UK)
2. By 2050, there will be 35% more mouths to feed, most of them in Asia, Africa and South America. (Tim Benton, Global Food Security)
3. Seventy percent of the population growth will be in urban areas. (Tim Benton, Global Food Security)
4. By 2050, the demand for food is projected to increase by 60% from current needs. (Tim Benton, Global Food Security)
5. The demand for water will rise 30% in the next 25 years. (International Food Policy Research Institute)
6. Agriculture already uses 70% of the Earth's freshwater. (Yara UK)
7. Energy needs will climb 50% by 2030. (International Energy Alliance)
8. The biggest food demand globally is for milk and other dairy products. (Tim Benton, Global Food Security)
9. Global fish stocks are under pressure and cannot meet the growing demand for fish oils. (Johnathan Napier, Rothamsted Research/BBSRC)
10. Twenty percent of the world's plant species are threatened with extinction. (Millennium Seed Bank, West Sussex, England)
At the same time, a contrasting and eye-opening set of food-related problems exists. Obesity is now prevalent throughout much of the Western world, say researchers at Great Britain's Rothamsted Research/BBSRC. Over-consumption is associated with more than 20% of deaths globally. Heart disease and diabetes are among the leading causes.
"Richer people eat more and differently," Global Food Security's Tim Benton says.
While some 900 million people worldwide are seriously malnourished, about 1.5 billion people are obese and overweight, he adds.
In China, about 12% of the adult population has diabetes and about 50% has metabolic syndrome or "pre diabetes," says Benton, who is also professor of Ecology at the University of Leeds in England.
Elsewhere, one year's consumption of food in London produces 19 million tons of greenhouse gas emissions, but because Londoners through away almost a third of the food they buy, food waste alone accounts for 6.3 million tons, notes Adrian Bell, a British journalist who headed this month's Congress of the International Federation of Agricultural Journalists in Great Britain. That's more than the entire national output of Iceland.