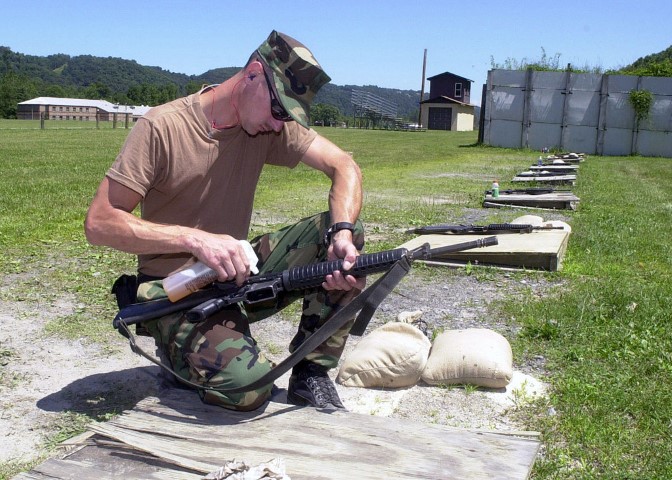 A formulation made from corn sweeteners may soon be the U.S. military's bio-renewable solution for gun lubrication and protection. The National Corn Growers Association (NCGA) has teamed up with QMaxx Products Group in Fenton, MO to submit a new corn-based gun oil to the Armament Research, Development and Engineering Center (ARDEC). According to NCGA, the new oil would "reduce soldiers' exposure to some harmful components."
"It's exciting to think a product I used almost daily in the Army, soon may contain the corn I produce every year on the farm." Said Larry Hoffmann, chairman of NCGA's Corn Productivity and Action Team and a former U.S. Army officer. "While we project only a modest increase in additional corn demand from QMaxx's CLP product there are other potential applications of this same corn-derived chemical that have significant market potential."
The gun oil could be used in both civilian and military applications. The NCGA provided funding to develop the product and to submit it for military testing.