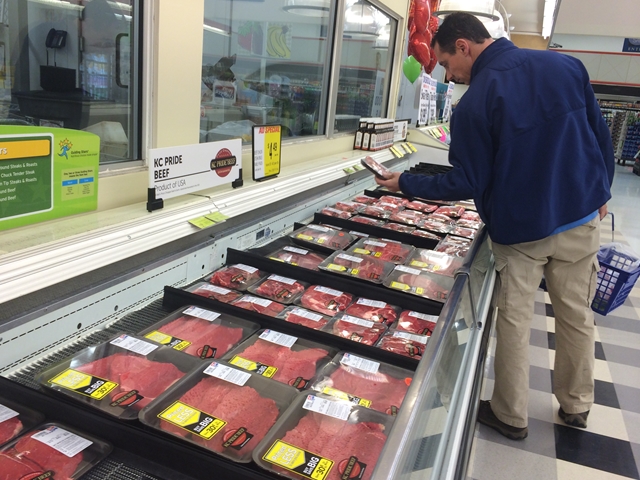 We need to be involved in writing animal welfare guidelines
Recently I had a conversation with a cattleman who told me in no uncertain terms, "Anyone who believes all this 'animal welfare' crap is for real is just as goofy as those trying to tell me how to raise my cattle." Needless to say, with as much professionalism as I could muster, I explained to him consumer's concerns about animal welfare are for real and will not diminish.

What concerned me most is he is a professional, middle-aged, respected cattleman who was sincere in his beliefs our industry is not facing animal welfare challenges. I wonder, how many of us also have this "head buried in the sand" mentality?
First and foremost, I believe most cattle producers are true stewards of our land and operate with the best interest of their cattle in mind at all times. The challenge is there are consumers who either don't believe this or question our production practices.

I've met with leaders on the "other side." After having dinner with Miyan Park, a previous Humane Society of the U.S. (HSUS) employee and Global Animal Partnership administrator, I have a clear understanding of their intentions. Folks, let me assure you, the animal welfare movement is for real and here to stay.

Whole Foods Market and HSUS may have started the revolution, but others are joining the wagon train. In a Whole Foods Market promotional piece, "Raising Cattle Responsibly," it says: "At Hearst Ranch on California's Central Coast, the cattle live outdoors, eat grass and aren't treated with added growth hormones or antibiotics. That makes them a perfect fit for Whole Foods Market, where all fresh beef is Five-Step Animal Welfare Rated. Thanks to their responsible ranching practices, Hearst is just one of more than 1,000 independent ranches we partner with."

Before you throw darts at ranchers who participate in these programs, understand there are significant premiums for compliant cattle.

And before you think those programs only exist at "high-end" markets, read on.

Consider Walmart's new policy on animal care for pork suppliers: "We seek continuous improvement in
animal welfare practices within our fresh pork supply chain...Walmart and Sam's Club are launching a new tracking and audit program for our fresh pork supply. Every fresh pork supplier will be required to meet the new program requirements."
Friends, this should send chills up your spine! Retailers are implementing these programs for a reason. Consumers are demanding and willing to pay for assurance their meat is produced in accordance with some set of animal welfare guidelines.

In reality, we all believe in animal welfare. Listen and learn what consumers are telling us. We can take our cattle operations forward and implement realistic animal welfare programs, but we need to be
involved in writing these guidelines.

I will always be a proponent of preserving western and cattle industry traditions. I'm not willing to lose those traditions to meet the animal welfare guidelines coming at us. But, I am willing to listen, learn, explain and find middle ground to create realistic programs we can all live with.
Specializing in genetics and marketing, Cheramie takes a big-picture approach to herd management. A native of Louisiana, she has worked all across the country to help ranchers maximize opportunities. To contact Cheramie: