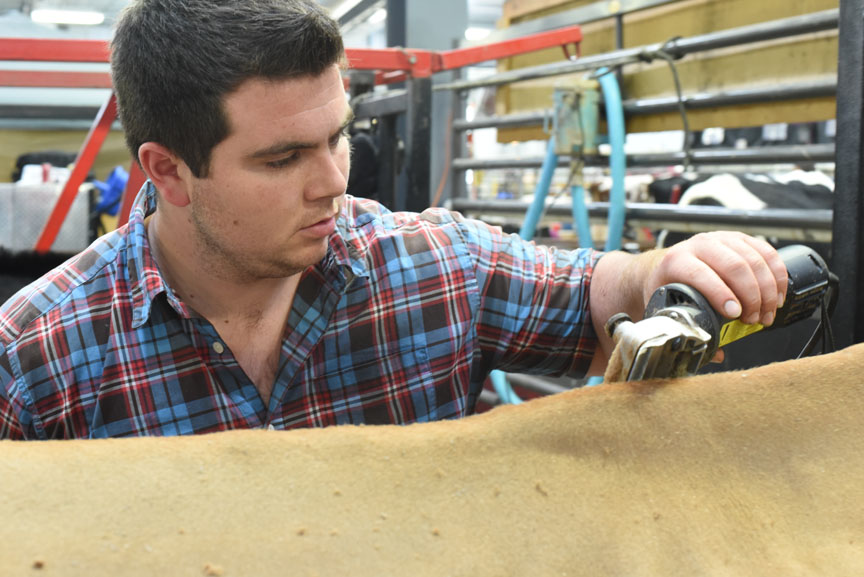 This summer, thousands of youth will participate in junior national and regional cattle shows, state fairs and county fairs. While there are naysayers who don't believe in cattle shows, I believes these events provide incredible opportunities for many young people across the country. I can honestly say that showing cattle and being involved in several national junior breed associations molded me into who I am today.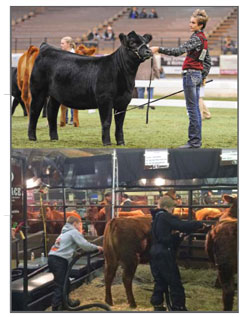 Three outstanding youth exhibitors, Korynn Clason, at the 2014 American Royal, and Caleb and Ethan Bouldin, at the 2015 National Western.
My show career started in 1980 with my first steer, Bobby, at the Sugar Cane Festival in New Iberia, La. Who could have imagined that black baldy steer would have been the catalyst for my career and passion for the beef industry? I was fortunate to get to travel to Angus, Charolais and Brangus Junior National shows in several states by the time I had graduated from high school. My show career and livestock judging experiences helped me receive scholarships that paid for much of my college education. Along the way, I also served on the National Junior Angus and Brangus Board of Directors and won a few national showmanship contests.

But my purpose in telling you about all of this is not to tell you about me. Instead, my purpose is to bring 
attention to the work ethic, leadership skills, communication ability, travel experiences, career direction, sense of responsibility, beef industry passion and friendships I gained as an active junior showman. 

No, not every young person will attend a junior national show this summer. But many youth will have the opportunity to show on the county and state levels. All of them will have the chance to gain similar life skills and could one day be leaders in our industry and communities. The hours spent at home to prepare for success in the show ring lends to skill sets that prepare young people for their careers tomorrow.

I hope you will take the time to attend some of these events and engage with these young beef exhibitors. Listen to their speech contests, sales presentations, look at their fair exhibits and ask about their cattle. If these young exhibitors don't have the opportunities to experience real ranch work, invite them to your operation and give them a chance to spend the day with you. This could be a life-changing experience for a young livestock exhibitor.

Today's young people will never know a life without cell phones or the Internet. How they view the cattle industry will be very different than generations of the past. Engaging with these youth can be mutually beneficial for you and them. 

I have no doubt my junior show career was the foundation for me getting to judge cattle shows in Miami, Fla., Houston, Texas, and Billings, Mont., this year. Along the way, I will engage with cattlemen of all ages and continue to encourage them to be stewards of the beef industry. I urge you to do the same.