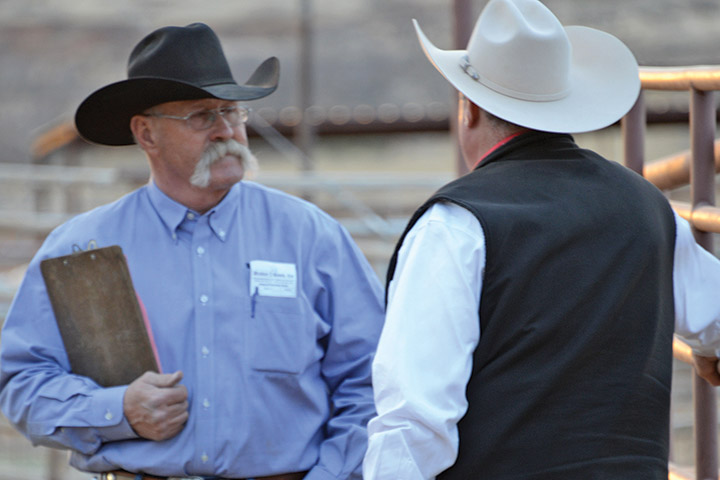 In today's marketplace, we are enjoying prices never seen before. When these prices levels are reached, it is often human nature to cut corners in an effort to reduce cash outlays for genetics. Before you do so, I encourage you to research all genetic and seedstock supplier options.

It is important to realize 80% of herd improvement is directly attributable to bull selection. Because of this, determining what you can pay for a bull depends on more factors than finding the lowest price. The decisions you make this spring on bull purchases will affect your cowherd for years to come, so I challenge you to shop wisely.

A large majority of us probably start out with a bull-buying budget in mind. Now you might ask, how can I make this work at today's price levels? As you begin the bull-buying process this spring, I implore you not to sacrifice on quality.

Quality comes in different packages for each operation. Start by researching seedstock providers. It is important to understand up-front what kind of warranties, delivery options, feeder cattle marketing assistance and other customer services each seedstock provider offers. Sometimes, it may be worth an extra several hundred dollars to know your seedstock provider offers a warranty that covers more than just a friendly wave as you drive away with your newly purchased bull.

Next, does your seedstock provider's production system match your production environment? Are your feed resources similar? If not, the results of your bull purchase may not equal the quality and performance you expect in your calves.

Bottom line: Asking questions of multiple seedstock providers can help ensure you have long-term positive results.
Once you identify seedstock providers who have similar production systems, it is important to identify what traits are most valued to you and your operation's goals. If you sell calves at weaning and retain no replacement females, don't back up on seeking those bulls with genetic advantages for weaning weight.

If you retain females and produce your own replacements, your bull purchases are a significant contributor to your future. Here is where you certainly don't want to sacrifice dollars spent for a lessor-quality bull. That bull may be cheaper today, but his hard fleshing, lighter muscled daughters won't be fun to look at for the next six to eight years.

It's easy for all of us to recognize record price levels and make big plans. Often when you are on the buying end, this takes careful planning and strategy. As you make decisions on buying bulls, I hope you will consider the longterm effects of the bulls you purchase in 2015. My hope is that you will not sacrifice on quality. Recognize that each and every bull you purchase is an investment in your future.