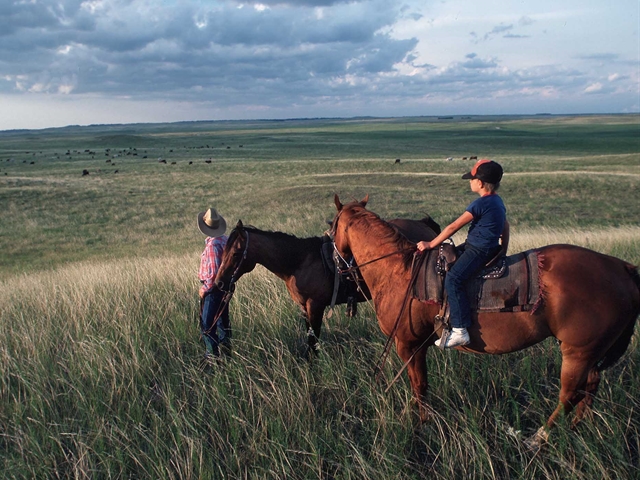 Have you ever asked yourself if your cattle operation is sustainable? Most of us probably assume hopefully that our operation is being established with the next generation in mind, making it sustainable. Quite simply: To most of us in the beef industry, sustainability is just a part of who we are and what we do.

For the past several years, however, there has been growing concern with consumers and end-point stakeholders about sustainability in the beef industry. U.S. producers are not accustomed to a mindset that questions our processes or reasons for how we operate. But in other countries, there are already established guidelines for and recognition of beef producers who produce "sustainable beef." 

Reality tells us sustainable beef production expectations are going to be the here and sooner rather than later—especially when some of the largest outlets for U.S. beef have stated their intentions for utilizing verified sources of sustainable beef.
So just what is sustainability as it relates to the beef industry? Quite honestly, it is a subjective 
answer. To some people, it may equal consumer trust. Another group may quantify sustainability as profitability and the opportunity to stay in business. And yet more folks may define sustainability as having enough available natural resources for our next generations. 

To me, sustainability encompasses all parts of beef production: environmental stewardship, animal care, food safety, water issues, profitability, efficiency and a whole lot more!

My first challenge to you is to do some research. Take the time to do some online research on sustainability as it relates to our industry. In all honesty, I think you will find that we do a more than reasonable job in working to maintain beef production systems with the best interest of consumers and our future generations in mind. At the same time, I bet you will find some bits and pieces that challenge you to recognize there are organizations, groups and stakeholders who have a differing opinion of the beef industry.
The second challenge will take some time, thought and, I hope, effort on your part. Start a list of how you believe you have implemented processes or efforts that result in a sustainable operation in your cattle operation. Think through all of your production cycle and ask yourself at each step, "What am I doing to create a better future?" 

After you compile your list, send me an email with what you believe are your most important sustainability efforts. In a future column, I will highlight some of these concepts, so we can learn from each other.

At the Silver Spur Ranch, they have a slogan that has been used for the past several years to describe their 
operation's overall vision: "Building ranch traditions for tomorrow's generations." This mantra is evident in all they do on the ranch. Maybe this is a good example for all of us in the beef industry should emulate in our operations.