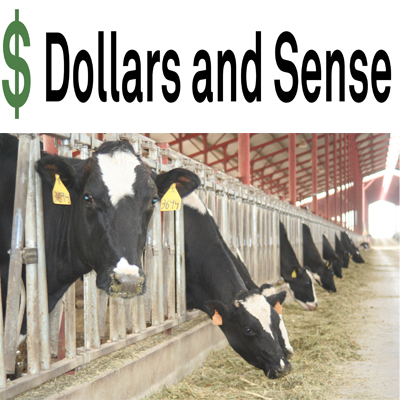 Mark Rodgers
Dearing, Ga.
Hillcrest Farms is home to four generations of the Rodgers family, plus 420 milking cows and 470 heifers.
 
---
Growing up as a third-generation dairyman, I have seen much volatility in milk and feed prices in my lifetime. Our family farm operation has grown slowly over the past 74 years. We have missed some opportunities by not taking on more risk financially; however, our low level of debt per cow has benefited us during times when feed prices rose dramatically and/or milk prices dropped.
One strategy we have used successfully in the Southeast is to buy and store whole cottonseed and citrus pulp during their respective harvest seasons. We try to buy up and store enough of both to carry us to the next harvest season. When we constructed our commodity barn, we built in extra bays with capacity to hold the extra citrus and cottonseed.
We grow all of our forages, raise our own replacement heifers, and have been a closed herd since 1974. This has allowed us to have a stable supply of high-quality replacement heifers and has assisted us in controlling the quality of our forages. Almost 50% of the lactating ration and over 75% of our replacement heifer ration are made up of forages grown on our farm and over 75% of our replacement heifer rations.
The technology that we are most excited about and that has increased our reproductive performance while lowering reproductive problems in our herd has been the addition of ALPRO Activity Monitoring. It has eliminated seasonal calving without having to use an Ovsynch program. The hot and humid summers in the deep South limit the amount of standing heats detected even after our move into the freestall barn. ALPRO has done a great job for us this past summer. Our DHIA data is showing that we are having as good or better pregnancy rates and heat detection during the summer as compared to the rest of the year. This keeps our freestall barn at full capacity and keeps our days in milk in a narrow window, which maximizes production.
I recently attended educational meetings given by the University of Georgia on the Dairy Margin Protection Plan and the Livestock Gross Margin Insurance. At this time, we have not made any decisions on how we will use these tools.
Rodger's recent prices
Milk
$26.85 (3.3 bf, 3.0 prt)
Cull cows
$113/cwt.
Springing heifers
$2,700-$2,900/head
Ground corn
$185/ton
Whole cottonseed
$225/ton