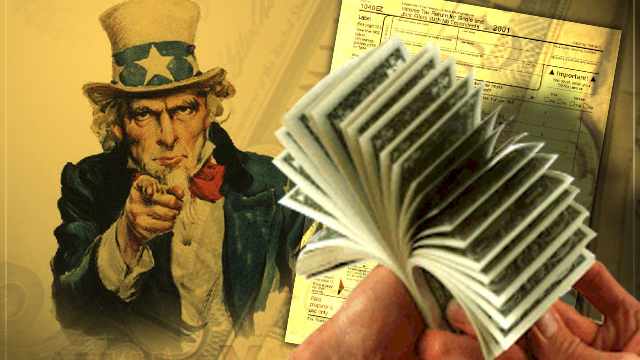 Just in time for Christmas and before the start of the New Year, President Donald Trump signed the Republican tax-overhaul bill—a $1.5-trillion tax package.
"I consider this very much a bill for the middle class and a bill for jobs," he told reporters in the Oval Office before signing the legislation.
The legislation hasn't scored well in national polls, though, in part because of its benefits for corporations and top earners. But Mr. Trump and other Republicans say average Americans will embrace it and benefit.
I sure hope they're right about that.
We conducted our own survey in mid-December to get a sense of what farmers think of what was then the proposed tax package and got a mixed bag of results.
Our question was, "How do you think the proposed tax bill will affect your operation?" Of the 692 responses, 66% of farmers told us they don't know what to expect. Eighteen percent said they are concerned the tax package will hurt their operations, either because of estate taxes or because they won't be able to take deductions. Only 15% of farmers told us they think the tax package will help them. 
We checked in with CPA tax expert and Farm Journal columnist, Paul Neiffer, for an explanation and some insights on what the now-approved tax bill means. These are some of the points he shared:
The corporate tax rate is now 21% down from 35%. However, Neiffer says most farmers pay 15%, so this may be an adjustment higher for some.
Farms can fully deduct all farm assets purchased between September 28, 2017, and December 31, 2022.
Section 179 is bumped to $1 million beginning in 2018 with a phase-out starting at $2.5 million.
There's almost an automatic 20% deduction for net farm income.
The tax plan doubles the lifetime estate tax exemption to $11.2 million starting in 2018, and most farmers will be able to deduct all of their interest expense.
Net operating losses can only be carried back two years and can only offset 80% of income going forward.
Meals are only 50% deductible for farmers who provide meals to employees on-site, and that will drop to zero beginning in 2026.
All-in-all, Paul says that for most farmers he would give this tax package a grade of B. "It could have been better, but it is likely better than our current tax laws for most farmers," he says. Paul advises that you sit down with a tax professional and find out what the changes mean to your specific operation.
There are more tax provisions that Paul and our staff will be addressing for you in the months ahead. You can keep an eye on the details in Farm Journal and at Paul's blog The Farm CPA at www.agweb.com/blog/the_farm_cpa_243/.