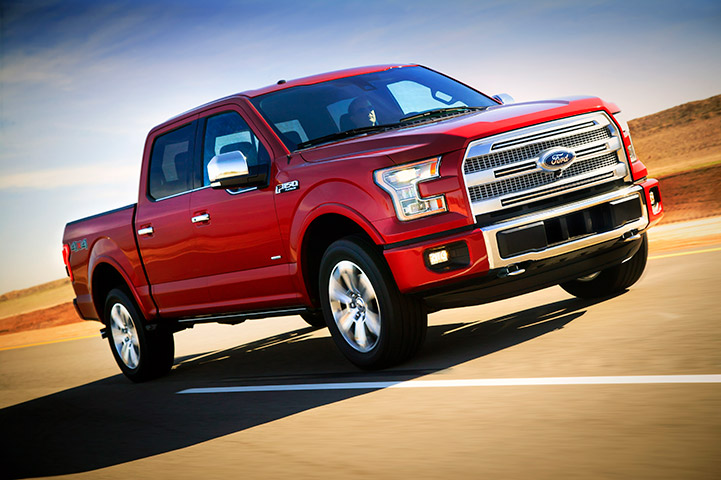 AutoTrader has once again released its annual list of popular vehicles on its website, and once again, several farm trucks made the list – including the top two spots.
The Ford F-150 swept all three categories – new, used and certified pre-owned (CPO) – once again, occupying the No. 1 spot in all categories. Other trucks that made the list of the top 20 most popular new vehicles included the Chevy Silverado 1500 (2), the Ram 1500 (7), the GMC Sierra C/K1500 (8), the Ford F-250 (10), the Chevy Silverado 2500 (12), the Ram 2500 (17) and the Ford F-350 (20).
"The preponderance of large vehicles indicates an improving economy, as sales of pickup trucks correlate with housing starts and construction," says Michelle Krebs, AutoTrader.com senior analyst. "Lower gas prices and many new or refreshed entries also helped boost new truck popularity, particularly in the back half of the year."
Trucks, SUVs and sports cars all received an uptick in interest, while midsize sedans "underwent a bit of a bust" in 2014, Krebs says.
"If gas prices continue to stay low in 2015, it will be interesting to see if this segment remains stagnant, or if the automakers will be able to revive it with freshened products and creative marketing efforts," she says.
Meantime, Farm Journal Media conducted its own proprietary research – the largest and most comprehensive of its kind in the agriculture industry. More than 4,000 farmers shared their truck brand preferences in the study. The results were consistent with AutoTrader's findings. Farmers said they would consider buying the following brands:
1. Ford 58.3%
2. Chevy 52.2%
3. GMC 38.1%
4. RAM 34.8%
5. Toyota 8.5%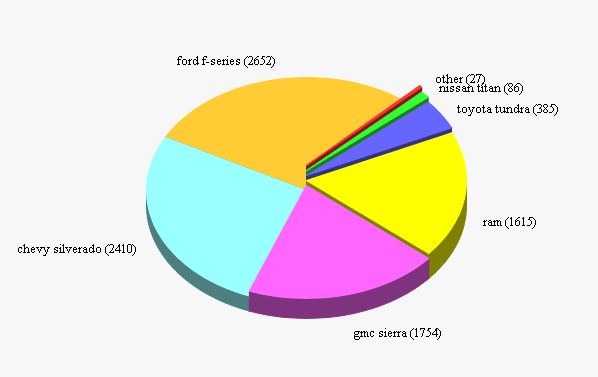 A Farm Journal Pulse from last winter showed Chevy/GMC edging Ford as the most popular truck brand in farm country.
Respondents of FJM's truck study indicated winter is the most popular season for making new car purchases. However, a majority of them say they don't necessarily buy a truck at the end of the year for tax advantages. And respondents say they take truck-buying very seriously – the vast majority say it takes 10 days or more to research and find the best fit for their individual needs.
What's your go-to on-farm truck? Share your thoughts on the AgWeb discussion forums.