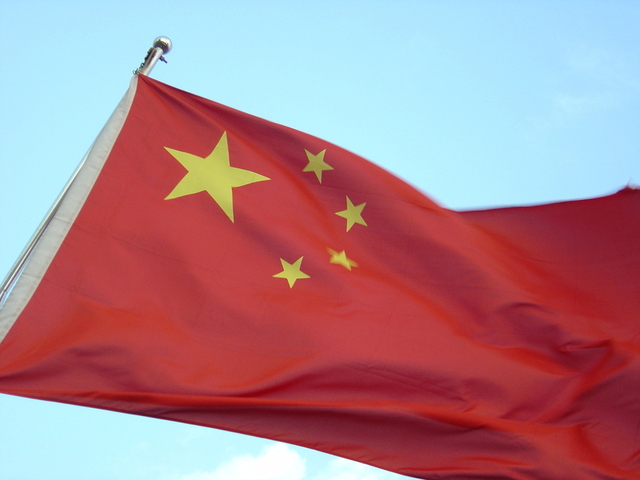 Farmer Zhang Qingjun said his cooperative in China's northeast corn belt will slash this year's planting of the crop by at least 40 percent when sowing starts next month because swollen government stockpiles of the grain have cut profits.
"We can't accept such low corn prices -- you can barely make enough to feed the whole family," Zhang said by phone from Sidaogou village in Jilin province, which borders North Korea. He said his 200-hectare (490 acre) cooperative will plant more soybeans and peanuts instead this year. "Many young people have left the village to work in cities."
Farmers earned about 300 yuan per mu ($650 per hectare) from corn last year compared with a peak of about 1,000 yuan per mu in 2013, said Zhang. For some leaseholders, that was only enough to pay the rental on the land.
While China's agricultural output has surged along with its robust economic growth, state-run stockpiles are overwhelming demand and prompting the government to reevaluate costly buying programs intended to bolster food security. With the end of a support-price system last year and a 20 percent slump in futures, the corn harvest probably will drop in 2017 for a second straight year. The government is also trying to find other uses for the deteriorating grain reserves such as ethanol for vehicle fuel.
"The large corn stockpiles are becoming unbearable for the government," said Zhang Xiaoyang, chairman of state-owned Henan Tianguan Group, the country's second-largest fuel-ethanol producer, on the sidelines of the National People's Congress last week.
Corn for for September delivery on the Dalian Commodity Exchange rose 0.1 percent to 1,659 yuan a ton on Friday, capping a 4.5 percent climb this week.
China's stockpile could cost 170 billion yuan ($25 billion) in storage fees for the government, which also faces potential losses of 200 billion yuan from the price drop, Li Wei, head of the State Council Development Research Center, said in the China Economic Times last month. The price decline cut farmers' income by a total of 92.7 billion yuan -- 157 yuan per farmer -- even after government subsidies, Li said in the government-run paper.
State-subsidized stockpiling of agricultural commodities is typically ineffective, expensive and can lead to price volatility, according to a 2012 report by the World Bank. European farm subsidies in the 1980s created butter mountains and wine lakes that depressed prices when they were dumped on global markets, while Thailand is still selling off rice inventories amassed since 2011.
China will cut corn acreage by 10 million mu (1.6 million acres) this year, after a 30 million reduction last year, state radio cited agriculture minister Han Changfu as saying in December. It'll raise subsidies for farmers who shift to soy, silage corn and alfalfa, he said. The country is the world's largest corn producer and consumer after the U.S.
One solution to reduce stockpiles is to turn the corn into ethanol, which can be added to gasoline to cut emissions and reduce oil imports. China is considering raising its 2020 fuel-ethanol target above the 4 million tons a year previously announced, said Henan Tianguan's Zhang. The nation is already the world's third-largest supplier, after the U.S. and Brazil, producing 2.5 million tons a year.
Beijing, Tianjin and Hebei, which are suffering serious air pollution, are likely to join six other provinces that already require the addition of ethanol to gasoline, Zhang said.
China has increased an anti-dumping duty on distillers' dried grains, a byproduct of corn ethanol, from the U.S., the largest supplier, and raised import tariffs on ethanol to help boost local production of the fuel substitute.
The country will begin annual sales of corn reserves after May, once farmers have sold last year's harvest, the second-highest on record. Switching from corn is hard for farmers in the northeast, because yields of alternative crops like soybeans are less competitive, Chen Xiwen, a former deputy director with the Central Rural Work Leading Group told an annual session of the Chinese People's Political Consultative Conference last week. 
Switching to soybeans will help the government meet China's increasing demand for the oilseed. The nation is the world's top importer, buying more than 60 percent of all internationally traded beans. The government wants to expand domestic harvests of the crop that's mostly used for food like tofu or soy milk. Imports are typically used in animal feed.
Chen said the country must encourage new uses for corn such as sweeteners or film for greenhouses to draw down its stockpile, which he estimates is about 230 million tons. That's enough to supply all the world's international corn trade for a year and a half and is more than double the U.S. Department of Agriculture's inventory estimate.
China has previously announced measures to support exports of corn-products such as starch and alcohol, and has subsidized feed mills in the northeast. It's trying to encourage pig breeders to move to the region and use corn from the mills, rather than expand herds along river valleys in the south as part of efforts to clean up water pollution.
Farmers got 150 yuan per mu in 2016 as compensation for the drop in the domestic corn price and Agriculture Minister Han said on state television last week that more subsidies would be offered this year, including for farmers who shift to other crops.