Learn how to be recognized, respected and rewarded in your career
Did you know? Women make up more than 30% of all farm operators. As the agricultural world seeks more women leaders, why not enjoy the adventure of being one?

At the 2014 Executive Women in Agriculture conference, you can hear form Collette Carlson, a nationally known motivational speaker who will help attendees take an honest look at their leadership skills.
Her keynote presentation, "3 Truths Female Leaders Need to Know," will cover the skills necessary to become an authentic, credible and confident leader — and laugh out loud along the way. 
Her presentation will teach you how to:
Cultivate connections: identify, access and develop strategic relationships 
Employ the art of self-promotion to express your success in ways that gain supporters and censor critics
Boost your credibility when you eliminate self-deprecating and self-sabotaging behaviors
As a crowd-pleasing speaker with proven results, Carlson's clients include Boeing, Cisco, Microsoft, New York Life, PepsiCo, Procter & Gamble and the United States Government.  She serves as Leadership Faculty for Executive Women International and writes a monthly column, "Tactfully Speaking," published in Business Management Daily. 
With a master's in human behavior and a fascination with communication trends, Carlson delivers the latest research letting the facts support the fun.  She engages an audience with her energetic style, inspirational anecdotes and quick sense of humor.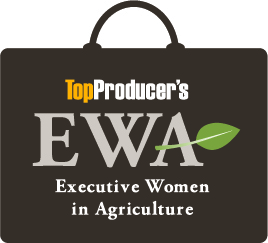 Register now to attend the 2015 Executive Women in Agriculture conference, which will take place Dec. 4-5 at the Palmer House Hilton Hotel in Chicago, Ill. View the agenda. Early-bird registration ends Nov. 11!