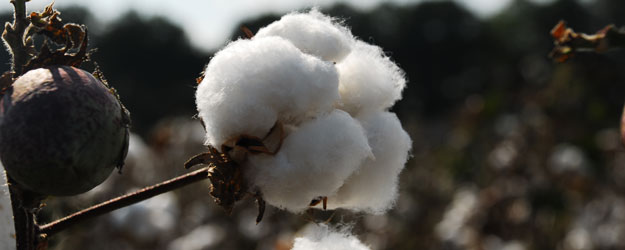 Transgenic cotton is by and large the most popular grown in the U.S. But producers still have a chance to profit when growing non-traited fiber.
Biotech cotton has bloomed quickly since its debut in 1996, now cornering the market with a 94% share. Growing conventional cotton has not become a lost art, but it is turning into something of a rarity.

"There are people in our industry now that have no experience dealing with conventional cotton," notes Texas crop consultant Jim Johnson.

Johnson and others met at the 2013 Beltwide Cotton Conferences in San Antonio to discuss the merits of growing conventional cotton in today's Bt-dominated landscape. Is there still a case for conventional cotton?

"We plant both (Bt and conventional), and we think it goes better together," says Russell Jungmann, who produces cotton south of Corpus Christi, Texas.

For Jungmann, the decision to plant both types of cotton is a simple matter of economic choice. In certain scenarios and fields, he says it is more profitable to grow conventional cotton. In other instances, biotech cotton makes him more money. Jungmann uses a cost-analysis spreadsheet to help him decide what mix to plant in a given year.

"There's just a lot of equations and you just plug in the variables of what you do on your farm," he says. "You plug in what you're going to do and the bottom line spits out a residual return."
The spreadsheet includes roughly 40 lines of variables. Jungmann says understanding the variables at play helps him select "the right tool for the right job."

Texas A&M University Extension economist John Robinson agrees that a lot of variables come into play when determining whether or not to return to conventional cotton, and at how many acres. Cotton producers will need to consider a variety of factors, including flexibility with weed/insect management, drift issues, managing volunteer cotton and seed availability.

Robinson reminds producers that conventional cotton is more labor-intensive, too.

"If you're going to switch your whole farm to conventional, that's going to take a lot more labor and a lot more machines," he says.

The lynchpin to any cotton production system lays with its ability to control yield-robbing weeds, says Paul Baumann, Extension weed specialist with Texas A&M AgriLife. He suggests conventional cotton producers keep at least two tools close at hand—hooded sprayers and soil-applied herbicides.

"If you haven't sold your hooded sprayer, don't," he says. "There's still a lot of use for it, especially if you're planting conventional cotton. We also have to understand the benefits of using alternative soil-applied herbicides. We have to go back to what we learned years and years ago. The day the weed comes up with the crop, it's already picking your pocket."

Charles Allen, Extension entomologist with Texas A&M AgriLife, says years of studies have shown both conventional and Bt cotton have proved to be profitable again and again. But Allen has a separate concern for the sharp and sustained rise in Bt production during the past decade and a half—namely that it is contributing to an altered cotton infrastructure that could result in some very severe unintended consequences.

Allen says he has charted a steady decline in the number of cotton consultants, custom ground and aerial applicators, chemical sales reps and Extension entomologists over the past decade. Every human resource in agriculture is a valuable one, with a world population expecting to top 9 billion by the year 2050, he says.

"Trying to build the agriculture infrastructure – not just in cotton but across the board – is as urgent as it has ever been in the past 30 years," he says.