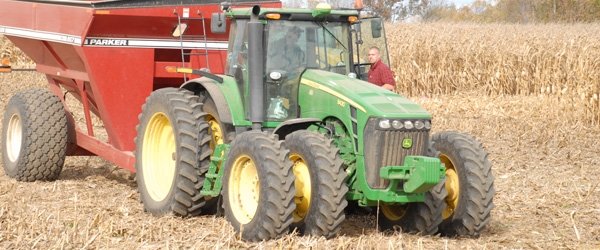 Employees are a vital component to your business. Use these tips to make sure you are fully maximizing their talent and your operation's results.
Tough times seem to be looming for the farm industry. During these times, Laura Cornille-Cannady, a farm business consultant who specializes in human resources, says you must maximize your assets, which include your cash, land, equipment and people.
"I believe that in the U.S., if you have some dollars and cents, you can get the same kind of non-people assets as anyone else," she says. "So you must focus on your people – they are a huge asset."
Cornille-Cannady, who spoke at the 2014 Top Producer Seminar in Chicago, Ill., says farmers must focus on maximizing their human assets. Here is her checklist to do so:
(See the full coverage of the Top Producer Seminar.)
Be on the same page. It may sound simple, but Cornille-Cannady says it is getting everyone on the same page is a key for success, as it will eliminate confusion and minimizes conflict. "You must know what you want first," she says. "Then you define the goals, roles and rules."
Focus on results not on activities. Cornille-Cannady says workers today are very visual. "You must give them a clear picture," she says. "If your words can describe it, show them and do it one time with them."
Avoid assumptions. "Don't assume your employees just know," she says. "Your employees likely don't know what you want. Their past experiences aren't the same as yours."
Have an organized task list. Cornille-Cannady says a shared task list is a great motivator. She suggests putting a whiteboard in the shop with all the tasks that need to be done. When someone completes a task, have them cross it out and put their initials by it. This will help tasks get done quicker and creates healthy competition.
Be specific. You must tell your employees what you want and also what you don't want to see. "Clearly define your wants and use expectations over labels," she says. For example, telling employees to answer the office phone within three rings is much clearer than simply: be responsive.
Understand the why. Cornille-Cannady says overall, employees perform poorly for three reasons: lack of knowledge or understanding, lack of skills or abilities or lack of motivation. "You have to understand which one it is to make the fix," she says.
Compliment good behavior. "You get repeat performances by recognition, not rewards," she says. When you catch an employee doing something right, compliment them immediately. Cornille-Cannady says this can just be a quick word, but it will be taken to heart. 
For more information on the Top Producer Seminar or Tomorrow's Top Producer events, visit www.TopProducerSeminar.com.
.................................... 
Thank you to the 2014 Top Producer Seminar sponsors:
Premier Sponsors: Agrigold, Apache Sprayers, BASF, Bayer CropScience, Cargill, Case IH, Challenger, Dow AgroSciences, DuPont Pioneer, ESN, Firestone, Koch Agronomic Services, RCIS, SFP, Syngenta, Top Third Ag Marketing
Co-Sponsors: Advance Trading, CliftonLarsonAllen, The Gulke Group, Kennedy and Coe, Michelin, Novozymes, OPI Integris, Soybean Premiums, Wyffels Hybrids