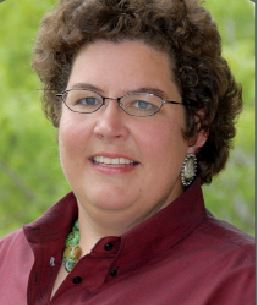 Cheramie Viator
Consultant and Beef Today columnist
---
It's never too early to start planning your replacement female strategy, so let's take a philosophical look at what is the right kind of heifer for your operation.

In today's market, every female you purchase or raise has more value than ever before. This fall, I have seen numerous bred heifers sell from $1,700 to more than $2,200 per head! This tells me it's time to think about what your replacement females need to look like so you make the right kind of investment.

There is a lot of research that tells us a heifer that is grown properly, without getting overconditioned, will live a longer, productive life.

Select for longevity. In many of the operations I work with, we are trending toward developing heifers on grass with enough supplementation to have them at 55% to 65% of their mature weight at breeding.

Yes, I realize that regional differences such as feedstuffs and moisture conditions will dictate a lot of our management and development decisions. But when heifers are this costly, it is even more important for us to develop her with longevity in mind. Before you buy replace­ments, ask the seller, "How have these heifers been developed?"

Let's go back to Livestock Judging 101. Did you ever have a judging coach or ag teacher who talked about fitting "form to function?" As you are thinking about selecting or purchasing replacements, it's vital to select heifers with the right form or design to meet your production model. Can you run a 1,200-lb. or 1,300-lb. cow? 1,400-lb.? Is she going to weigh 1,250 lb. as a mature cow because she is a "wide body" or because she is a larger framed, heavy structured individual that is average on width and muscle?

Here's another challenge for you: As so many seedstock producers have selected for "spread" genetics, have we elongated the maturity curve of our females? I think we have, and it's time to remember there is a difference between maternal and terminal genetics.

As you make replacement female decisions, ask questions about the genetic makeup of the heifers. You might be surprised to know some of the most productive and functional cattle (translation: profitable cattle!) that I work with do not have big spread genetics. Many times, optimum growth genetics are much more profitable in the long term than maximum growth genetics.

We expect our females to breed, calve and rebreed utilizing available feed resources within 365 days. As Milk EPDs have crept up, so have energy requirements. Questions about genetics are important; do the heifer candidates match your operation and feed resources?

Look to the future. On a final note, I recently atten­ded the National Beef Ambassador Contest in Arkansas. All of us in the beef industry need to take note of this program; it enables students to promote beef to consumers around the country. This is an important way for our future beef leaders to get involved in our industry. I hope you will take the time to learn more: www.national beefambassador.org.
Cheramie Viator specializes in genetics and marketing. Cheramie takes a big-picture approach to herd management. A native of Louisiana, she has worked all across the country to help ranchers maximize opportunities. Contact Cheramie:
E-mail: [email protected]
Facebook: www.facebook.com/cheramie.viator
See Cheramie's videos at www.BeefToday.com/videos