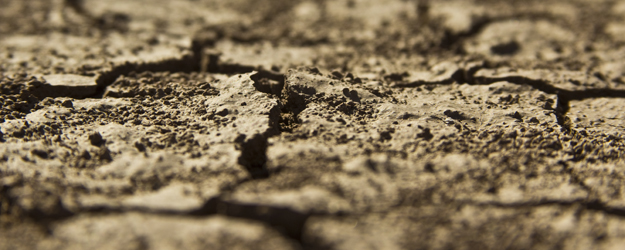 For most of the Midwest, the weather radar map is completely blank, not a promising green speck in sight. The National Weather Service is predicting more of the same. Its 6- to 10-day outlook for June 27 – July 1 calls for hotter- and drier-than-normal weather across the majority of the U.S.
At least there's a positive side. Grain prices finally got a boost. For the week, soybeans jumped around 60 cents and corn went up 40 cents. Chicago wheat was up about 60 cents, with Minneapolis wheat up about 40 cents.
Jerry Gulke, president of the Gulke Group, says last Friday, we saw some of the lowest closes we've had in all of the spring. "Leading up to last week, we were pretty negative in the market."
That was when rain was in the forecast.
"The weather turned out to be a bust over the weekend. We did get some rain, but it wasn't near enough." Had the rains came, you could see the fulfillment of this crop being what USDA predicted, he says.
When the forecasted rain didn't materialize, Gulke says the market started turning around on Sunday night. "By Monday morning, it was off to the races."
The Aftermath of a Hot, Dry Week
This week, Gulke toured many areas of northern Illinois, assessing crops. "I didn't see any bad crops, but we had 81 degrees. It shows how quick corn looks good. But in examining the ground and height of the plant, you could see the stress."
In his own fields, Gulke thought he might be raising his best crop ever. But, that was earlier this month. He went back this week, after 95-degree temperatures and 40 mph winds, things had changed. "I couldn't believe how bad things looked."
The deteriorating condition of this year's crop is front-and-center for the market, Gulke says.
"If we don't get any rain in the next 10 days, we'll be in trouble. We keep saying that. But, I think we're approaching the point now, that even if it remains cool, we need rain. A half-inch won't even make a difference now, because it's so dry. We'll see what the crop ratings do on Monday."
Gulke says he has taken his expected U.S. national corn average down to 158 bu./acre, from 162 bu./acre. In May's World Agricultural Supply and Demand Estimates (WASDE), USDA increased its projected yield to 166 bu./acre and left that number unchanged in the June 12 WASDE report. "If you take another 4 or 5 bushels off this crop, which could happen, you're back to saying you don't have excess supplies."
Listen to Gulke's full audio analysis:
Big Report on the Horizon
On Friday, June 29, USDA will release its Acreage and Grain Stocks reports, which will include the final planted areas for each commodity. Gulke expects the reports to be bearish on the surface. "It will be an exciting time"
AgWeb.com will have full analysis of the reports, which will include a special AgWeb Radio report with Gulke. You can also watch his and his daughter's analysis on CNBC June 29 at 10:20.

For More Information
How do your crops look? Submit your report to AgWeb Crop Comments.
Visit AgWeb's Market Center.
Check your local forecast with AgWeb's Pinpoint Weather.
 
---