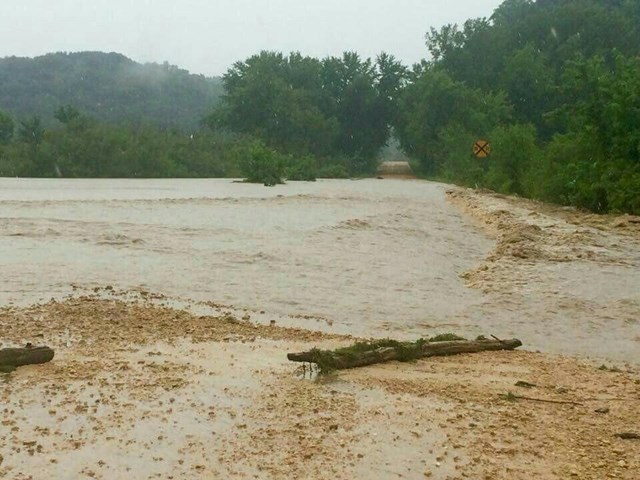 The weather can be cruel, and it can be costly. So far in 2016, eight distinct events caused $13.1 billion in total damages and claimed 30 lives.
Here's when and where Mother Nature struck, and what happened.
1. Tornadoes and severe weather hit most of the South and the East Cost in late February. Ten people died and $1.0 billion in damages occurred from the 50 confirmed tornados the storms generated.
2. Heavy rainfall and flooding in early March on the Texas and Louisiana border led to multiple evacuations and a thousand homes and businesses that were damaged or destroyed. Damages totaled $1.3 billion and five people were killed.
3. Hail and high winds in Texas, Louisiana and Mississippi later in March created $1.2 billion in damages and killed one person.
4. Large hail and strong winds struck Texas again in late March, tacking on an additional $2.1 billion in damages.
5. Widespread severe hail damage scratched Texas again in April like a broken record. The National Weather Service reported hail as large as 4.5 inches in diameter. With $3.5 billion in damages, it ranks as one of the costliest hail events ever in the U.S.
6. Flooding in Houston in mid-April showed The Lone Star State really couldn't catch a break this year. Some areas received 17 inches of rain or more. The storms caused 1,800 high-water rescues and $1.2 billion in damages.
7. A large outbreak of tornadoes across the South and Southwest during late April and early May killed six people and stacked up $1.8 billion in damages from the tornadoes, along with large hail and straight-line winds.
8. Sustained severe thunderstorms and tornadoes spread across Montana, Colorado, Kansas, Missouri and Texas. May 22 and May 24 also saw concentrated tornado development. Additional wind and hail damage added up to $1.0 billion.
According to NOAA, there were 10 distinct billion-dollar weather events in all of 2015 and 8 in 2014. For more information, visit www.ncdc.noaa.gov/billions/events.
AgDay - 2016 Major Weather Disasters Top $13 Billion in Damages - 7/12/16