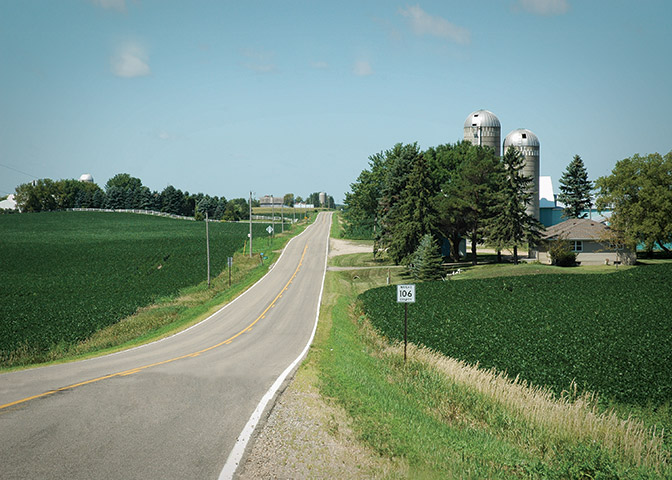 Determining the true value of any given farm acre can be tricky calculus – oftentimes, a mix of physical, mental and emotional factors are at play.
Kristi Jo Block, marketing director with Fladeboe Auctions, says she has seen extreme swings in farmland values from the 1980s to present day in her home state of Minnesota.
"What are the factors involved that cause the prices to fluctuate so much?" she wondered. So Block put pencil to paper and came up with the following 20 obvious and not-so-obvious factors that can move the needle on farmland values.
1. Interest rates. "Back in the 1980s, it was common for farmers to be borrowing at rates between 18% and 20%," Block says. "Today's rates are substantially lower and have been for some time."
2. Strength of the U.S. dollar. The stronger the dollar, the more it costs for foreign countries to buy U.S. grain.
3. Commodity prices. It's a simple case of supply and demand, Block argues. With low commodity prices, farmers can't afford to spend as much on land – and over time, as demand dips, so do farmland values.
4. Tiling. "More and more, tiling has become a significant factor involved in calculating land values," Block says.
5. Location. "Farms typically only change hands every 50 years, so if it comes up for sale, people jump at the opportunity," Block says.
6. Size of the piece.
7. Shape of the piece.
8. Neighbors. "It goes without saying that a good neighbor means a lot, and a poor neighbor can cause a lot of trouble and grief," Block says.
9. Soil types.
10. Strength of community. "If [area farmers] are sitting well financially, the possible land sale will bring a higher dollar," Block says.
11. Crops grown and chemicals used on the farm. "Some crops take more of the soil's nutrients and water out than others," Block says. "You also need to keep track of chemicals used, as some can stay in the soil for years and affect the crop negatively."
12. World food demand.
13. Stock market. "When the stock market is bearish, investors look other places to invest their money, and vice versa," Block says. "So investing in farmland has become another place they have come to land on."
14. Property taxes.
15. Yield data.
16. Weather.
17. Accessibility.
18. Current demand.
19. Tenant practices. "Was the previous tenant a good steward of the land?" Block asks. "Did he or she replenish the fertilizer and control the weeds, for example?"
20. Other uses. "Sometimes the land you buy could have other 'highest use' possibilities for the present or future," Block says. That includes CRP potential, mineral rights or even commercial possibilities, she says.
Which of these factors carry the most weight on farmland values in your area? Continue the discussion by adding a comment below.