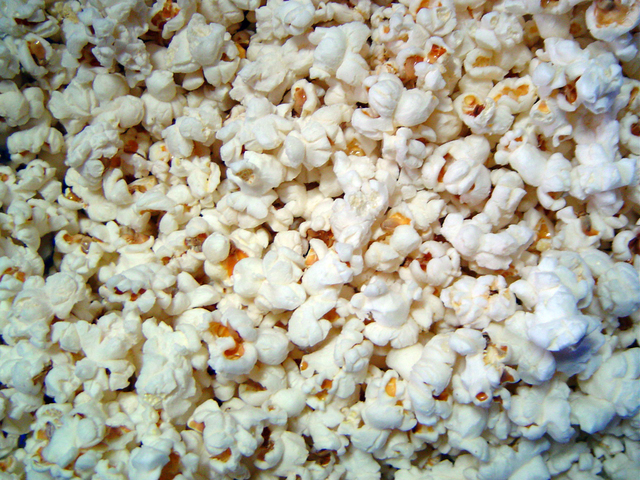 Niche crops can add value, but mind the details before you jump in with both feet
Before you write a check for next year's seed, take a close look at your crop mix. Is it time to test drive something different? Maybe a niche crop? Of course, there's risk, but the rewards could be high, particularly if consumer and food-processor demand is shifting.

"We're not seeing broad changes to crop mix, but if we look at the acres in niche markets and hot areas, we're seeing an increase," says Lisa Moricle, Syngenta North America head of vegetable seeds marketing.
For example, ingredients of old are making a comeback thanks to demand. National pizza chain Papa John's announced it will be offering a gluten-free pizza crust made with ancient grains, including sorghum, teff, amaranth and quinoa. Step aside corn, a new-old grain is back.

"Farmers are telling me they're looking into more ways to add value to their acres," says Russ Sanders, DuPont Pioneer director of food and industry markets. "Think about long-term growth and how it aligns with market demand."

If you're thinking about trying a niche crop, answer the following five questions before buying seed and other inputs.
Is there a market for the product?
Will major agronomic and management changes be necessary?
How much will any infrastructure or labor changes cost?
What premiums or cost savings are possible? 
How hard will it be to walk away if it doesn't pencil out?
Don't plant until you know where you'll sell the crop. In the past three years, southeast Missouri farmer Johnny Hunter has planted popcorn and pumpkins along with his soybean, rice, cotton and corn mix. His primary concerns revolved around the details of the contracts: How am I going to be paid? Who am I really producing for? Do I sign a contract before the season starts for a certain level of production? What happens if that production isn't met, or is exceeded? If I have the option to sell to a local market, are there revenue guarantees? 

Hunter's motivation to give these new crops a try stems from the opportunity to make more money with minimal extra effort and new equipment. Additionally, diversifying his income stream makes it more likely his operation will be able to support his kids if they choose to come back to the farm.

For North Dakota corn, soybean, spring wheat and navy bean farmer Jared Hagert, knowing he has a portion of the crop sold and a delivery point are important. Before he started planting edible beans, Hagert secured revenue guarantees to at least cover his costs and confirmed he didn't have to make many infrastructure or equipment purchases. As an added benefit, a fourth crop helps Hagert manage resistance by changing up herbicide and insecticide sites of action.
Hagert says he's seen farmers get burned by planting a niche crop, such as edible beans, because they assume there will be a buyer ready and waiting at the end of the season—only to find that's not always the case. It's also common for farmers to assume a nearby farmer's market or other local demand will buy their product once harvest comes around, which works for some, but certainly not for all.

With one-quarter of his production dedicated to navy beans, Hagert takes no chances. His seed company connects him with processors, such as Bush's Beans, and he has a revenue estimate and contract price nailed down before the seeds hit the ground.
Basic agronomic principles still reign supreme. What you plant, where you plant it and how you 
manage it can make or break your year. Understand what crops can survive in your area. For example, you can't grow coconuts in Iowa, but you might be able to grow edible beans. 

Start with seeds first. Oklahoma cotton, wheat, soybean, grain sorghum and sesame seed farmer Cody Goodnight buys seeds and markets his crop in unison. "We grow sesame seed under contract and buy the seed from our processor who later buys all production back."

He's given about half a dozen seed variety options and matches agronomic traits to his fields and conditions. "This is our first year back into sesame," Goodnight says. "I relied 100% on the seed reps and the farmers they got me in contact with to help me make variety decisions." 

While corn and soybean agronomics might seem like old hat, selecting genetic traits for niche crops such as pumpkins, popcorn, edible beans or sesame seed could prove trickier. See "Questions to Ask Your Niche Seed Rep" below.

"Remember, every year is different. Just because it didn't work this year doesn't mean it's not a feasible crop for you," Goodnight says. "Don't give up after the first year."

Agronomic basics such as tillage practices, row spacing, population and weed and disease control are important factors to consider with niche crops. Work with your seed provider to hone in on management practices and be mindful of any limitations, such as pesticide restrictions, processors might place on your production practices.
In some cases, seed supplies are limited—specifically in organic production. Organic accounts for 15% of U.S. produce sales, a number that's valued at $5.5 billion and increasing annually, according to a recent CoBank report. Rapid increases in demand have resulted in supply gaps, which means some organic producers are not using certified organic seed. Keep this possibility in mind when working with processors as they could have specific allowances or restrictions you need to know.

Goodnight says another benefit of planting a variety of crops is a wider planting and harvesting window. More crops also efficiently stretch his labor force. "Instead of planting 2,000 acres of cotton in two days," he says, "we have two months to get all of our crops in the ground." 
Calculate infrastructure and labor investments. Find out if machinery, storage and labor costs pencil out.

"With edible beans, you can use the same planter, and sometimes get by with using the same planter plates you use for soybeans," Hagert says. "In the fall, we do 50% direct harvest and 50% indirect."

Direct harvest means he uses a flex head on his traditional combine. Indirect harvest involves a specialty edible bean combine that helps Hagert avoid dockage, which damages the beans. The first few years Hagert planted edible beans, he used his traditional combine with a soybean head. He only recently invested in a special edible bean combine. For this particular niche crop, you might not need to spend much on equipment to get started.

In popcorn production, Hunter uses his normal planter and the processing facility that buys his popcorn takes it from the field. He doesn't have to worry about extra inputs with pumpkins because they're harvested by the companies who buy them. 

Goodnight plants sesame seeds with an air seeder and harvests with a traditional combine—making it a low to zero capital investment.

Storage is another consideration when adding a new crop into the mix. If you're switching to non-GMO or identity preserved soybeans, for example, you'll need to store them in separate grain bins. Do you have that kind of capacity?

"Not just any elevator will take specialty beans," Hagert says. "We have about 600,000 bu. of storage on our farm to get beans to the plant, which only has two 6,000-bu. hopper bins."
North-central Iowa farmer Zack Smith started growing high oleic soybeans this year because he could get a 45¢ premium compared with traditional soybeans with no additional investment. While he didn't have to buy a new planter, combine or grain bin, he's careful with cleanout.

"Grain storage is the biggest challenge," Smith says. "High oleic is easier, though, than some of the other specialty type crops."

High oleic is an identity preserved crop, but it's not as stringent as non-GMO, for example. He cleans out bins and equipment thoroughly, but he can do it in a quarter of the time it takes him with non-GMO soybeans. 

For a crop such as edible beans, high oleic soybeans or sesame seeds, on-farm storage is valuable to help time deliveries to the buyer, but if you try your hand in the easy-spoiling vegetable market, be prepared for a whole new onslaught of challenges.

"Vegetables are not corn or soybeans, you can't store them," says Mike Pasztor, who raises corn, soybeans and vegetables in Ontario, Canada. "You need a local infrastructure to ship the product to quickly."

The majority of Pasztor's acres are dedicated to corn and soybeans because vegetable crops take significantly more time and labor to get right. With vegetables you're not only keeping track of crop health; you have to be mindful of food safety standards and requirements as well.

Before adding peppers and cucumbers to his crop mix nearly 20 years ago and adding jalapeños in the past five years, Pasztor made sure he had the trucking capacity and labor force needed for these quick-spoiling crops. "We grow more corn and soybeans acreage-wise," he says. "The specialty stuff is more high maintenance."

In addition to harvest challenges, none of the vegetables Pasztor grows have herbicide tolerance, which means every weed is pulled by hand or mechanically.

"We recently spent $400 per acre for manual and mechanical cultivation weed control; that's not a common year and quite costly," Pasztor says. "Usually it's around $200."

Getting into vegetable production is not for the faint of heart, nor is it for someone who wants to switch in and out of crops quickly. 
Balance any additional expenses with premium opportunities. Understand what types of investments you'll make up front and how long it will take to make back that money.
"When we compare sesame seed and chemical costs with cotton, it costs more than $100 per acre before we're even halfway through the growing season in cotton," Goodnight says. "With sesame it's only about $30 per acre."

The cost savings that come with sesame doesn't mean he expects the same net returns for each acre. In cotton, Goodnight will see more than a $500 per acre profit in a good year, but with sesame, he'll only get about $250. "Overall we have much less risk tied up in sesame," he notes.

Crops such as sesame, edible beans, popcorn, high oleic soybeans and in some cases, non-GMO are low-cost start-ups and relatively easy to raise a year or two and then stop. Vegetables and other labor-intensive crops cost more to produce, but they can offer double to triple the net returns of corn or soybeans, depending on the crop. 

Do your research on what crops can grow in your area. If you decide there's value in giving one a try, pick a crop based on what best fits your rotation and management style. Start with a few acres and go from there. 
Sometimes it just won't pencil out. In 2016, Hunter grew more than five crops on his Missouri farm, in addition to raising cattle. This year, he didn't plant any niche crops. 

"The pros versus the cons started to tip and the popcorn market isn't as strong as it was three or four years ago when I got started," he says. "That left us heading back to what we know: corn, cotton, beans and rice."

When he started planting popcorn, it was "a logistical dream." He simply planted, watched and cared for the crop throughout the season, harvested when the time came and then watched as the processor hauled it from the field—which freed up space in grain storage for other crops. Today it's not quite that easy. This past year, the processor he formerly worked with built a nearby facility and now requires growers to haul the product to the plant. Recently he's had four to five hour waits to dump his truck and that's not something he's willing to continue indefinitely.

"I do feel diversification is an important part of a farm's risk management plan, but don't diversify yourself to the point where you can't give each crop the attention it deserves," Hunter says.

Hunter is just one of many farmers who have tried something new only to learn it's not the right fit. For example, Chris Campbell, an Indiana corn and soybean farmer, found the cost of raising non-GMO crops too high when premiums disappeared. The last time he planted non-GMO, he only got a premium on 10% of his corn. 

"One reason some producers left edible beans is because the returns weren't as great when soybeans were around $15 and soybeans are a lot easier to manage," Hagert says. "Sometimes the extra work isn't worth the reward, but there has been an upswing in edible beans in the past few years."

Don't be afraid to try something new, but at the same time, don't let the excitement of a new possibility make you lose sight of your bottom line.

As consumer wants and needs change, opportunities for farmers will continue to expand. 

"Farmers are smart and innovative," says Charlie Arnot, CEO of the Center for Food Integrity, a group that helps today's food system earn consumer trust. "If the market is there, they'll find it." 
---
Questions to Ask Your Niche Seed Rep
Sure, you've done your homework on a niche crop, but what about any surprises? Before buying seed, run through these questions with your seed rep:
Can this crop be planted in seed form or does it need to be started in a greenhouse?
Are these seeds more sensitive to damage or breaking than say, soybeans?
What diseases do I need to watch for in this crop? Are there varieties with genetic resistance?
Are there any other traits I need to look for, such as shatter-resistant varieties?
Do I have any biotech options?
What weed control options are there with this crop?
If I'm under contract for production, do I have a replant policy or limits on seed and pesticide choices?