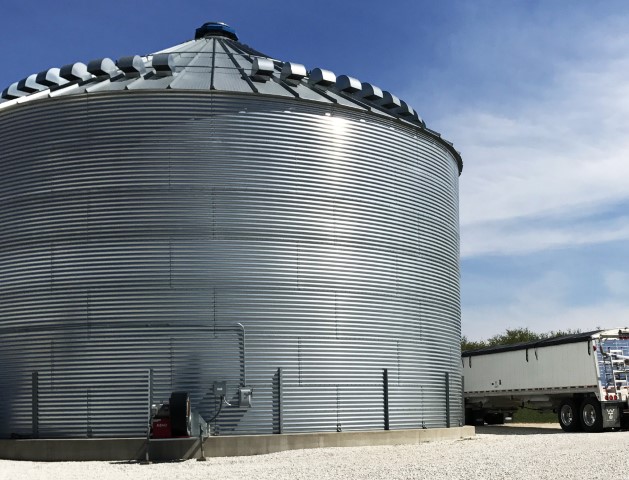 Grain that has made it all the way through the season and harvested, only to spoil in the grain bin, is a special kind of tragedy. And Charles Hurburgh, Iowa State University Extension grain quality and handling specialist, says 2017 could end up being a  high-risk year where grain condition could deteriorate rapidly in storage.
"Pay attention to dew point temperatures in the air," he says. "If we have a stretch of big storms, there will often be dry air afterward with dew points in the 30s and 40s. Run fans if the grain is warmer than that in order to keep grain cold as long as possible."
Aerating storage bins to keep the grain mass below 65% humidity will help prevent spoilage, Hurburgh says.
"If the corn is cold, occasionally water will condense on the top of the bins, so having a bin with a roof ventilator is a plus," he says. "If the water has condensed on the roof, take care of it right away with a roof fan and it won't be necessary to aerate the whole bin with air warmer than it needs to be."
Farmers who experienced relatively high dew points and warm temperatures last fall are storing grain with limited remaining storage life, Hurburgh warns.
Iowa State Extension has developed two online learning modules that can help farmers learn more about proper grain storage practices. Those include:
With a large carryover last year, some of the 2016 crop will need to be in condition even into 2018, Hurburgh adds.