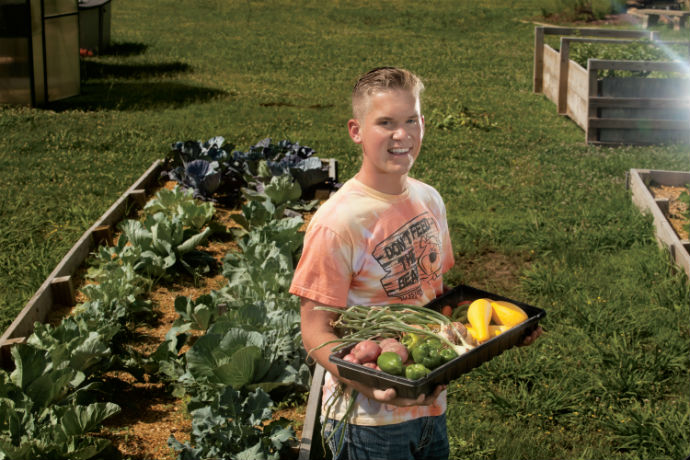 Each year on October 16, advocates come together to raise awareness and encourage action for World Food Day. This year took a decidedly social media turn, involving a few dozen bloggers in the agriculture industry lending their perspectives, as well as a #ToastAFarmer campaign on social media.
The bloggers come from all walks of life but are bound together by farming. Together, they are able to paint a vivid picture of farming today.
"We are trying to educate the people directly working with agriculture, those who are spectating in the crowd and most importantly, the people in a city near you," writes Ridge Howell, an Oklahoma State University student who grew up an active member of the FFA. "Everyone who eats and wears clothes is involved in agriculture. We are trying to educate others because if we don't, there one day will not be any people to educate."
Meantime, Greg Peterson, a/k/a "Machinery Pete," writes that farm families are still the "glue that powers rural America."
"In small rural farming towns all over, like where I grew up in Benson, Minn., farm families do what they've always done," he says. "They get the job done, but so much more. They selflessly give of their precious time to serve on school boards, city councils, church bazaar committees and local hospice care units. Their collective support keeps the grocery stores going, the local schools strong, and yes, the farm implement dealerships in business. Again, we say a collective thank you."
World Food Day advocates have served up a unique, fun way to say thanks, through its #ToastAFarmer efforts on Facebook, Twitter and Pinterest. The following video explains more:
Follow along this week by searching #ToastAFarmer on your favorite social media channel, or add your own photo or video. After all, it's for a significant cause – 805 million people worldwide live with chronic hunger.
Learn more about Ridge's story at http://ffanewhorizons.org/oklahoma-member-leaves-legacy-service/. And for more information about World Food Day, visit www.worldfooddayusa.org.