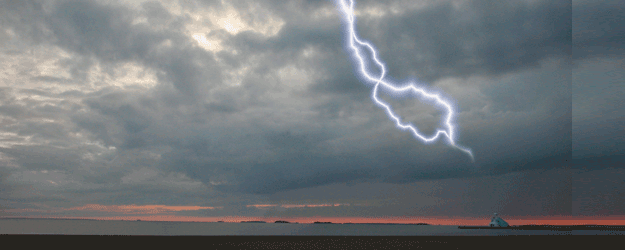 During the next 5 days, three storm systems will affect the nation, according to USDA's agricultural weather highlights. The first storm, currently crossing the eastern U.S., will reach the Atlantic Seaboard by Tuesday night. The second system, now affecting the Northwest, will traverse the nation's mid-section before reaching the Great Lakes region by Friday. The third storm will arrive toward week's end in the West.
Five-day precipitation totals could reach 2 to 4 inches in the Pacific Northwest and 1 to 2 inches across the remainder of the nation's northern tier. Locally severe showers and thunderstorms could produce at least 1 to 2 inches of rain—along with high winds and large hail—from the eastern Plains into the Midwest on April 23-24.
During the weekend, markedly cooler air will arrive across the northern and western U.S. Meanwhile, an enhanced risk of wildfires will remain a concern across the southern High Plains and parts of the Southwest.
The NWS 6- to 10-day outlook for April 27 – May 1 calls for below-normal temperatures across the central and eastern U.S., except for warmer-than-normal weather in Florida and southern Texas. Warmer-than-normal weather will also prevail in the Far West.
Meanwhile, near- to above-normal precipitation across the majority of the U.S. will contrast with drier-than-normal conditions in southern Texas, portions of the Great Lakes region, and an area stretching from parts of California into the northern Intermountain West.
Watch AgDay's weather forecast for April 22: 
Regional Weather Outlooks
In the West, a cold front is moving ashore bearing showers, including beneficial rainfall in parts of northern and central California. Cool weather accompanies the showers, but warmth prevails in the Southwest.
On the Plains, warm weather prevails, particularly in western areas. Today's high temperatures will exceed 80°F as far north as western Nebraska. The warmth is promoting a region-wide acceleration of fieldwork, but further stressing drought-affected rangeland, pastures, and winter wheat on the southern High Plains.
In the Corn Belt, showers are ending across the Ohio Valley and the lower Great Lakes region. Cooler weather prevails throughout the Midwest in the wake of a departing cold front, although a return to dry weather favors a limited resumption of fieldwork.
In the South, a band of scattered showers stretches from Kentucky to the lower Mississippi Valley. Elsewhere, dry weather favors planting and other spring fieldwork, especially in the southern Atlantic States. 
---
Related story: Weather Service: Drought in Southern Plains to Persist
Check your forecast: View your weather conditions down to the field-level with AgWeb's Pinpoint Weather
---
Read and watch more Top Producer Power Hour news and videos.