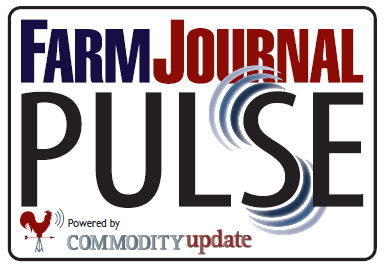 Farmers share their top pick for tillage practices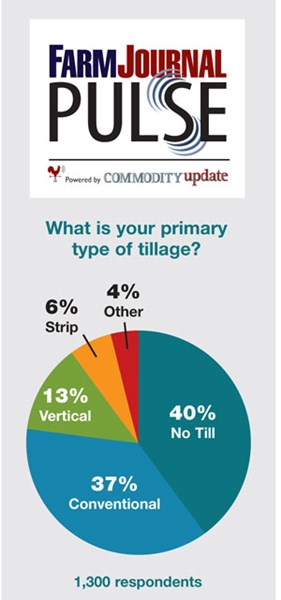 After harvest wraps up, the next item on many farmers' to-do lists is fall tillage. A September Farm Journal Pulse, a text message poll of farmers and ranchers, asked: What is your primary type of tillage? Of the 1,300 respondents, 40% practice no-till, 37% conventional tillage, 13% vertical tillage and 6% strip till. 

Proper tillage management is essential for soil health, which makes it important to identify goals for tillage. "Pay attention to tillage intensity after harvest, as tillage affects soil conditions and destroys soil structure," says Mahdi Al-Kaisi, an Iowa State University agronomy professor. "We must maintain our soil quality to sustain yield and reduce nutrient loss during the off-season."

Tillage accelerates organic matter loss, which increases soil erosion and surface runoff, he adds. If soil conditions are dry, removing residue or incorporating it can affect soil quality, causing the surface to seal when it rains and the subsequent soil crusting.

To ensure every tillage pass improves soil quality, Al-Kaisi provides these fall tillage and soil management tips:
Avoid unnecessary tillage. Conventional tillage, such as deep ripping, chisel plowing to incorporate residue and even vertical tillage can weaken soil structure, especially after a drought.
 
​Manage residue. A common misconception is that shredding or incorporating residue with tillage will enhance the soil's physical and biological properties. However, research shows crop residue can be most effective when left intact on the soil surface because it traps moisture, reduces erosion and limits water movement across the field.
 
Plant cover crops. Cover crops help reduce soil erosion and increase soil water storage. Just remember soil moisture conditions are critical for establishing cover crops. 
To see a full listing of past Farm Journal Pulse polls and to sign up to participate in the survey, visit www.FarmJournalPulse.com