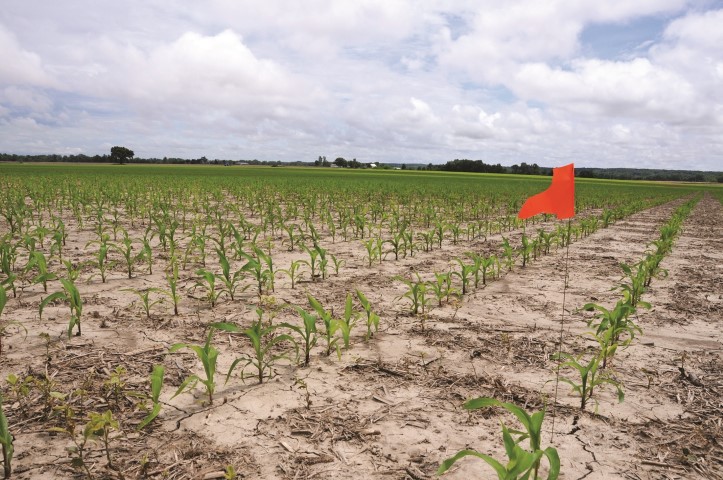 It's no surprise agtech advances over the past decade have made conducting your own on-farm research easier. Brian Arnall of Oklahoma State University Extension says the research is also more valuable than ever.
"Having farm-specific or field-specific information has greater economic value than it did 10 or 15 years ago," he says. "With the margins the way they are now, getting that little boost by knowing how your field or farm responds or doesn't respond to a particular management strategy makes a bigger difference."
Arnall sat down recently with Ohio State University associate professor John Fulton and Chad Godsey, owner of Godsey Precision Ag, to record a webinar on the highlights and pitfalls of on-farm research. Their first observation: many farmers are still not on board. Arnall and Fulton both estimate fewer than half of the farmers in their area are engaged in any sort of self-initiated trials.
Potentially worse is poorly planned trials, including the popular "do this to one half of the field and do that to the other half" strategy, which Arnall calls "potentially horrendous." Godsey wonders if these half-and-half trials cause more confusion than insights.
Instead, consider making baby steps that begin with check strips, then move to replicated trials and a final consult with an agronomist about trial design and analysis, he says.
All successful on-farm research starts with the same first step, Fulton adds. "You have to start out with a good question or objective in mind," he says.
Start small. Don't conduct a trial that might combine too many variables, such as seeding rates, fertility rates and fungicides, all at once.
To get the best quality data possible, it helps to consider "locational planning," Arnall says. Know the past three to five years of yield history to establish good baseline field knowledge. And be aware of anomalous areas in the field (a low pH spot or a spot that typically drowns out during heavy rains, for instance) and avoid placing any strips in those areas.
Fulton says the strips should ideally be at least 350' to 400' long, with four to five replications at minimum
to collect enough data to properly represent each trial's effectiveness, or lack thereof.
Then, at harvest, it's essential to properly calibrate your yield monitor to ensure accurate data capture, Fulton says. He typically recommends a four-point calibration, running the combine at four speeds to change the mass flow (pounds-per-second). "To maintain that relative precision, you have to make sure you truly map out the response of that sensor over a full range of expected mass flow," he says.
Bottom line: do your homework to reap the best insights from on-farm research, Fulton adds. Take notes and collect remote imagery from a drone or satellite throughout the season.
"Evaluate and watch the crop over the course of the growing season to ensure at the end of the season, you're making proper comparisons," he says.
Find the full webinar at www.Farm Journal.com/on-farm-research.