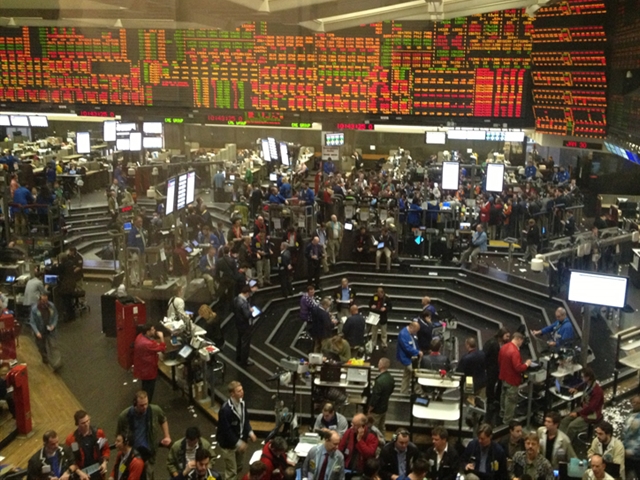 If you're holding grain—and you surely are—now may be the time to start unloading it.
"On beans, we're sitting on an opportunity for old crop," said Chip Nellinger of Blue Reef Agri-Marketing on U.S. Farm Report this week, noting that soybean prices were 60 cents to 70 cents higher than just a few weeks ago. "I think the bean rally is definitely an opportunity to clean up old beans."
For corn, priced at $3.782 for March futures late Monday morning, the advice to sell is more about reducing risk than making money. "If you hold much [corn] past this April/May time frame, you're just gambling on a weather problem," Nellinger warned. "That could happen, but  boy—I don't know if I'd bet on that."
The discussion on U.S. Farm Report, which also included Chip Flory of Pro Farmer and Mark Gold of Top Third Ag Marketing, also discussed spring planting and price trends.
Watch the U.S. Farm Report segment here:
"I think we'll get the corn acres we need," said Gold. "If we have good crops, good yields, we'll have plenty of grain."
That could be a marketing challenge, at least temporarily. If American farmers harvest another bumper crop of soybeans and corn in 2015, "it could be leading to a perfect storm of seeing some significant risk out here this year," Gold said.
But he pointedly rejected a bearish long-term outlook. "There are guys out there who are telling you that grain prices are going in the tank for five years. I think that's absolute nonsense," Gold said. "These are the same type of people who told you when you had corn prices at $8 that we couldn't grow enough corn and prices were never going down … With the volatility we see out here, grain prices are not going to go down and stay down. We could have a tough year this year, but I think it's a one-year thing."
Talk markets with fellow farmers on the AgWeb discussion boards.