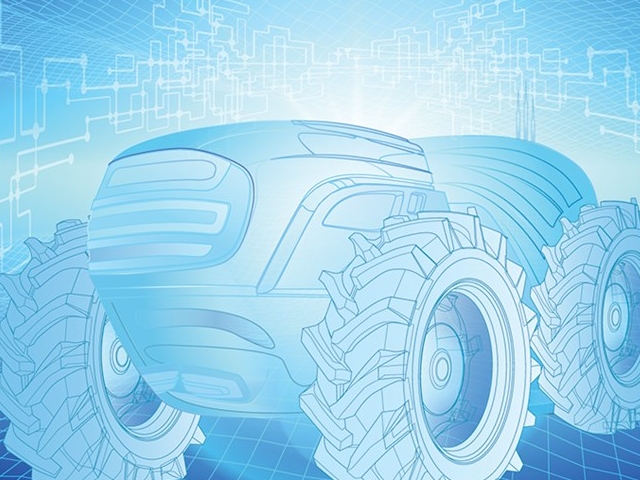 Self-driving cars are the buzz among consumers, but in agriculture, it's a concept that's been around for more than five years.
Iowa-based equipment maker Kinze has blazed the path by introducing an autonomous grain cart in 2011, with testing hitting the fields a year later in 2012.
"It's still currently in the testing process, but with each day, we get a little closer to reality," said Mike Gryp, district sales manager with Kinze.
During the 2016 Farm Progress Show, Case IH caught headlines for its autonomous concept vehicle, a driverless, cabless tractor.
"It was a concept we were showing where the future could be," said Ryan Blasiak, an AFS marketing specialist with Case IH.
Case's concept sports a sleek, cutting edge look, but the concept is far from reality.
"There's a lot of those concepts being brought into our equipment that we have today and what our customers have today," said Blasiak.
Recently, Case introduced AFS Accuturn, which allows hands-free turning at the end of field rows.
"A lot of the algorithms and the logic behind what was the ACV is actually part of the Accuturn software," said Blasiak.
While Kinze won't give a release date for its autonomous grain cart that's been in testing for years, the company says it's all to help meet growers' needs.
"I've seen interest from a father-son operation where their acres are high enough they need some extra help without having to go out and get the help," said Gryp.
Fully autonomous vehicles aren't a venture John Deere is willing to publically jump into just yet. Instead, the company is working to refine and build upon the technology that's available today.
"We've got an opportunity to look at 'How do we make this easier? How do we make it smarter? How do we make it more precise?'" said Beverly Flores, media relations manager with John Deere. "As we lay that groundwork, one of the questions will be, 'Are we going to move to an autonomous environment?' We believe our customers are going to tell us when they're ready for that or if they're ready for that."
Flores says it's some of today's technology that's helping make life on the farm even more efficient.
"You look at remote display access—you may have an operator in the cab that simply doesn't remember which buttons they should be pushing on that display on that console," she said. "You can be in your truck on a different farm site, pull up the laptop, pull up the tablet itself and be able to see the screen in the cab and be able to walk them through those steps."
For farmers wanting to sit in the seat of a tractor just as previous generations did, working the land and running the equipment, autonomy has no appeal. That lack of interest could ultimately drive the future of driverless machines.
Companies say regions with the biggest need for labor relief include the southwest, which is where autonomous equipment could gain the most traction.
AgDay-Timeline for Autonomous Equipment-2/20/17