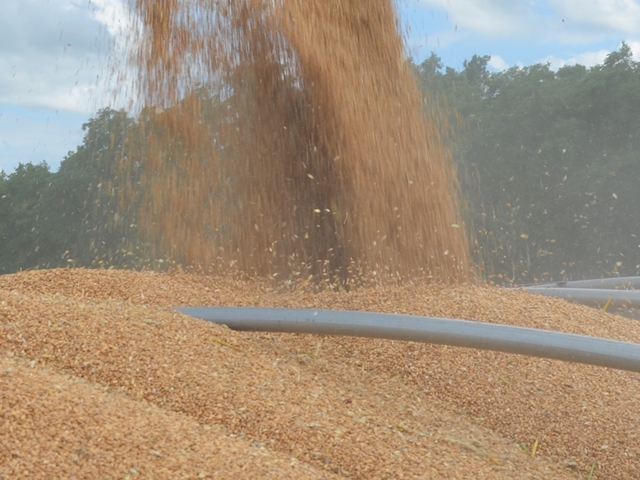 Settlement in ADM case offers important reminders for farmers
It's been seven years since Missouri grain dealer Cathy Gieseker was sentenced to nine years in federal prison for cheating farmers out of more than $27 million in grain sales. Just recently, farmers who had filed a class-action lawsuit against ADM in the matter also reached a settlement with the company in a St. Louis court room.

While the settlement is confidential, it allows ADM to admit to no wrongdoing, despite Gieseker's claims the company directed all of her activities. 

Still, the whole sordid mess offers farmers some valuable reminders, says Kevin McNew, president of Montana-based Grain Hedge who was slated to be an expert witness in the trial. Here are McNew's pointers to help farmers avoid falling victim to such scams in the future. 

Get grain contracts in writing, always. 
Bona fide grain deals that involve some type of forward pricing will require a written contract between the dealer and the farmer. Each state regulates these differently, but as a general rule, if you are making a grain deal for something other than spot delivery, you should have it in writing. 

Review scale tickets and settlement sheets. 
Because there were no written contracts in this case, a lot of attention focused on the scale tickets for the farmer grain delivered to ADM under Gieseker's account. The farmers believed when they pulled up to the scale house and told the scale house operator "contract" for Gieseker, they were acknowledging Gieseker and ADM had a contract. But ADM employees contend they thought it meant the contract was between Gieseker and the farmers. You should not rely on scale tickets for the terms of your deal with the buyer; that is what the settlement sheet is for. 

Know the party you do business with. 
Nearly all states have grain-dealer laws that require licensing for entities buying grain directly from farmers. Each state is different, but grain dealers must post bonds, go through annual audits and meet certain financial solvency requirements. Unfortunately, these safeguards didn't stop the Gieseker fraud. Furthermore, these requirements are generally inadequate to completely insure farmers if the buyer goes bankrupt. For example, Missouri requires a net worth of only 5% of the volume of grain purchased; that pales as a safety net for farmers.

Beware the "rolling hedge." 
This fictitious instrument allows farmers to perpetually ratchet up their price on a market rally but never see their price fall if the market turns south. It's like hitting the lottery, giving the farmer the right to the highest price ever printed on the board without any downside risk or cost. Of course, the reality is no such contract exists but Gieseker's keen spin meant farmers believed it did and that it was backed by ADM. The truth is no business would ever back such a one-sided contract. 

If you see something strange, speak up! 
Remember the Transportation Security Administration traveler advisory: If you see something suspicious, report it. But in this case, the lesson (for ADM, at least) seems more onerous on grain buyers: If you see suspicious activities by your grain suppliers, you better report them, otherwise you might find yourself with a massive legal bill.