Iowa producer casts broad investment net to reduce risk
Land values have more than doubled in the past five years, but Ben Riensche sees wisdom in parking a percentage of his hard-earned cash elsewhere.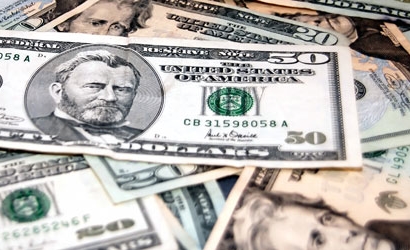 "I'm a contrarian," acknowledges Riensche, who farms 11,000 acres and co-owns Blue Diamond Farming Co. near Jesup, Iowa. "I like to buy what's on sale. Right now, it's oil and precious metals. With gold sub-$1,400 per ounce, it definitely is on sale. Two years ago, it was $2,500. Silver is on sale. Farmland is not on sale, but at $13,000 to $15,000 per acre, it will be soon." 

Welcome to the mind of Riensche. He returned to the family farm 21 years ago, armed with an MBA from the University of Chicago and experience as a securities investor in Europe. In graduate school, he learned financial formulas; while in Switzerland, he learned residents always have hidden reserves. 
Producer Ben Riensche of Jesup, Iowa, invests in oil, stocks and precious metals. 
"Their philosophy is you should be prepared for anything," Riensche explains. "Everyone needs financial reserves, investments that can be easily converted to cash if everything breaks loose."
Stock Your Toolbox. Riensche says his philosophy is not complex. He invests in relatively low-risk products, such as mutual funds and stock index funds. He occasionally buys individual stocks. Just under half of U.S. families owned stock as of 2013, the Federal Reserve reports.

Yet producers have a harder time diversifying than professionals in other industries, Riensche admits. 

"Farmers are unique because they have higher-priced assets," he notes.  

Producers need to assess whether the financial payoff will be greater by investing outside the business rather than investing in their own farm, says Don Hofstrand, Iowa State University Extension value-added agriculture specialist. 

"Farms are capital-intensive businesses that require large amounts of money to operate efficiently, so you should thoroughly assess the investment needs of your farm business before considering an outside investment," Hofstrand says. The decision might depend on the stage of your farming career, he adds. If you are early in your career and building your farm, you might want to invest in your business. Later in your career, investing in the outside business might be more feasible. 

In terms of Riensche's farming career, over the last two decades he has grown his farm considerably with major land purchases. He also updates his equipment line annually.
Gradual Shifts. When Riensche started farming, he prioritized the purchase of a whole life insurance policy to avoid leaving a hole in family finances if he died unexpectedly. 

"This was not the sexiest investment," he acknowledges. Next, he invested in over-the-counter mutual funds. "I started putting a few dollars in the stock market every week." Producers can start small with investments of $25 to $50 per week and then invest increasingly higher amounts when times are good. 

Riensche's investment portfolio doesn't stop there. He also funds a commodity brokerage account so he can cover margin calls. In return, the brokerage firm provides him preferential interest rates.

Off-farm liquid investments also allow non-farming siblings to be bought out with stock market investments in transitions. They also help producers weather worst-case scenarios such as divorce or bankruptcy. 
---
3 principles guide Ben Riensche's investment philosophy
Make systematic investments. Do this as often as once per week, modeling the way a salaried employee invests in a 401(K).
It only takes 13 stocks to create a diverse portfolio encompassing 95% of the market.
Be disciplined. Keep expansion plans on track.