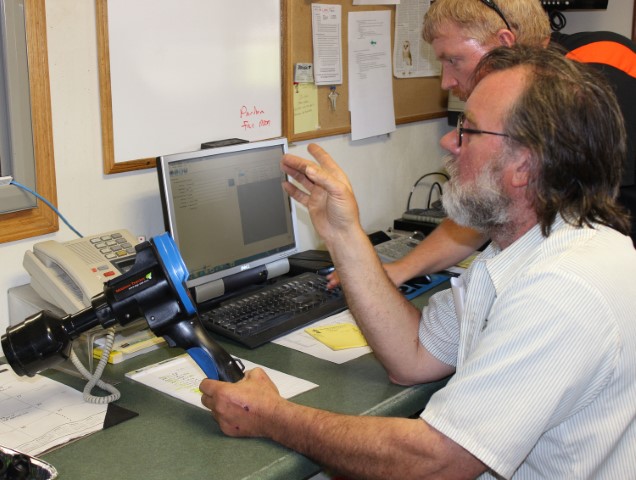 Digi-Star is pleased to announce that TMR Tracker 5.0 will be released this fall. The new TMR Tracker 5.0 offers several enhanced user functions, including a new dry matter (DM) change log for each ingredient with inventory price effective dates, time tracking for loading and unloading ingredients, automated desktop reports and a daily diary to track on-farm events that might impact feed intake. TMR Tracker 5.0 is also fully integrated with Digi-Star's Moisture Tracker.
"The new features included with TMR Tracker 5.0 offer producers tools to improve feed management, but also to have a better understanding of feed consumption as it goes up or down on the farm," says Tera Koebel, TMR Tracker sales representative with Digi-Star. "Outside of better data, this information can also be used to make sure over mixing is not occurring." Over mixing will cause separation of ingredients especially if the mix is dry. Over mixed feed will reduce forage particle size and pulverize the feed. This can lead to digestive upsets, displaced abomasum, laminitis and reduced butterfat.
The daily diary feature allows users to add in events like hoof trimming, weather events or vaccinations. These activities are noted on the reports so farm managers can better understand any impact these events might have had on feed consumption. The new dry matter efficiency report also has graphing abilities if the farm has TMR Tracker Pro level.
In addition to these features, "the new automated reports for the desktop are great for anyone who just needs a quick overview on a daily basis," adds Koebel. "The new inventory price effective date will also help producers keep better track of actual feed costs as they occur."
Live training sessions for TMR Tracker 5.0 are being offered during World Dairy Expo to provide farmers with hands-on learning, as well as discussions on how these new features can be applied on-farm. 

Source: Digi-Star LLC