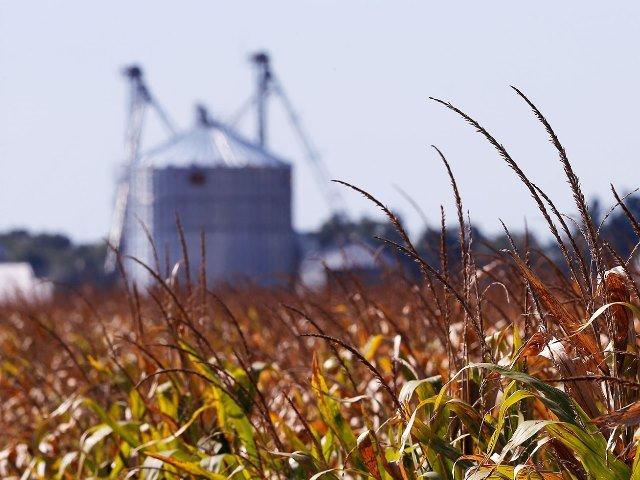 Shortly after my wife, Julie, and I became parents for the first time, we realized we could barely scrounge together enough money to buy groceries. We couldn't point the finger at a stingy employer, or a string of catastrophic expenses, or even a tax-hungry government. We were overleveraged and had failed to account for where our money was going. 

Sometimes, it takes getting backed against a wall to find a way out. Five years and $130,000 in stupid tax later, we are on the cusp of paying off our consumer debt, most of it student loans. Sure, we still must tackle the mortgage, but by proving to ourselves we could make forward progress, even though there were plenty of missteps, we are more confident we can successfully save for retirement or help our children attend college.
Keep Going. As a producer, you understand backs-to-the-wall moments better than anyone. If commodity prices aren't low, weather has taken a turn for the worse. Yet those of you I've met don't let circumstances keep you down. You look at your options and act decisively. 

The ability to bounce back is critical to achieving the improbable. In 2017, there will be no shortage of challenges, but where challenges flourish, opportunities abound. Every day is a new chance to innovate. 

But remember to pace yourself. As Shawn Achor and Michelle Gielan recently wrote in Harvard Business Review: "The key to resilience is trying really hard, then stopping, recovering, and then trying again."

You are human, and as such you need restful sleep, time away from work (I can hear you laughing from the office) and opportunities to strengthen relationships with family and friends.

My wife and I aren't paragons of virtue. We're simply two people with a desire to do better by ourselves, our family and our community. We're fiercely competitive, but we also get worn out. The work we invested in digging out of debt paid off, just as your work to improve your operation and forge new paths will yield incredible dividends. It takes time. How will you spend it?
---
Winter Education For Managers and Leaders
Executive Women in Agriculture
When: Nov. 30–Dec. 2    Where: Chicago 

Farm Journal Legacy Conference
When: Dec. 8–9    Where: Kansas City

Top Producer Seminar
When: Jan. 24–27, 2017    Where: Chicago

TPEN Signature Event (open to members only)
When: Feb. 5–7, 2017    Where: Phoenix  
For more information, visit agweb.com/events.