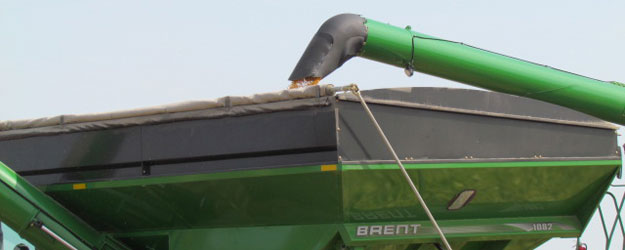 Genetically Modified Organisms (GMO) aren't always the easiest thing to understand, especially by consumers hit regularly with opinion-laden or politically charged information. The biotech industry created an initiative called "GMO Answers" to help address consumer concerns about GMOs, the technology behind them and their role in agriculture.
Recently, GMO Answers conducted a nationwide survey to see just what consumers wanted to know most about GMOs. The result was a 10-question list that the group has just finished answering (they rolled out one answer per week for the past 10 weeks).
Think you know GMOs? Test your knowledge – see how many questions you can answer below and then click here to see how GMO Answers responded.
1. If livestock eat genetically modified grain, will there be GMOs in my meat?
2. Are GMOs contributing to the death of bees and butterflies?
3. Why are companies against labeling GMO foods?
4. Are GMOs causing an increase in pesticides?
5. Why aren't long-term health studies conducted on GMO plants?
6. Are GMOs contaminating organic food crops?
7. Are GMOs Increasing the Price of Food?
8. Are big companies forcing farmers to grow GMOs?
9. Are GMOs causing an increase in allergies?
10. Do GMOs Cause Cancer?
How many did you get right? Post a comment to this article. Have a question about GMOs that's not on this list? Submit a new question to GMO Answers at http://gmoanswers.com/ask or start a conversation on the AgWeb discussion boards.